How to Use Content Marketing to Attract and Retain More Customers
Content marketing has become an essential strategy for attracting customers and growing a business in today's digital landscape. With so much competition and noise, creating stand-out, valuable content is key to building relationships with your audience and driving conversions. According to a report, 91% of B2B marketers currently use content marketing. The challenge is creating content that captures attention and drives results.
This article will explore how to develop a strategic content marketing approach from start to finish—from creating compelling content to promoting and optimizing it for conversions and customer retention. Follow these tips to create a program that attracts new leads, converts them into customers, and sustains engagement over time through valuable content across the entire customer lifecycle.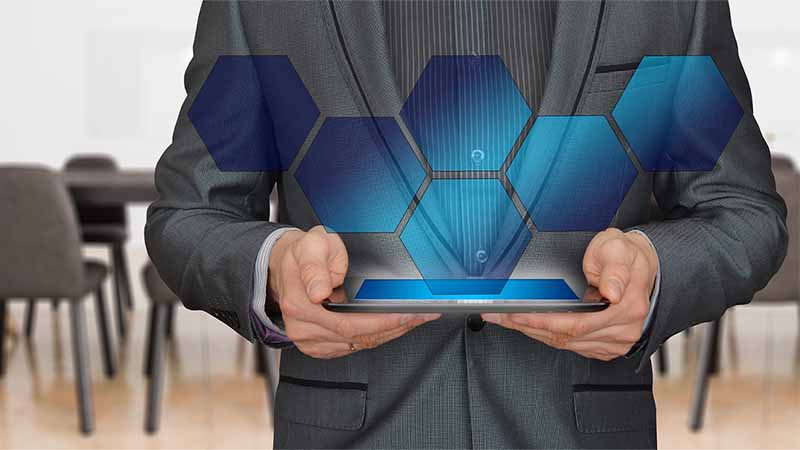 Create Valuable Content
Content marketing involves creating and sharing valuable, relevant content to attract and retain customers. The content should aim to be informative, useful, or entertaining for your target audience. Think about the types of content and information your ideal customers are looking for, the questions they have, or the problems they face that your business can help solve.
Some types of valuable content to create include blog posts, videos, infographics, ebooks, checklists, guides, webinars, podcasts, and more. Make sure the content directly relates to your products or services. For example, if you sell cooking products, create recipes, technique guides, or share tips for beginner cooks.
The content should aim to build trust and establish your business as an authority or leading expert in your niche. Avoid overly promotional language and make sure the focus is on providing value for readers. High-quality content can attract new visitors and leads.
Promote Your Content
Once you create valuable content, actively promote it to drive traffic to your website. Share content on social media channels like Facebook, Twitter, LinkedIn, and others where your target audience is most active.
Consider paid advertising on platforms like Facebook or Google to get your content in front of relevant audiences that may not follow you yet. Email subscribers announcing new blog posts or resources. Invite industry influencers or partners to share your content with their audiences for greater reach.
Guest post on other reputable sites in your niche to attract backlinks while showcasing your expertise. Optimize content for search engines by using targeted keywords so people can find your content through searches. The goal is to get your content widely distributed so it reaches your ideal customers.
Optimize for Lead Generation
Take steps to optimize content for converting site visitors into leads. This may include gated offers like providing an ebook, checklist, or guide in exchange for contact information.
Include clear calls-to-action within or below content to direct people to specific landing pages to convert readers into leads. For example, a blog post could have a CTA to download a relevant resource kit or checklist.
Page design should make CTAs, forms, or contact information easy to find. Using content upgrades and conversion-focused pages will result in more captured leads from your audience.
Nurture Leads with Content
Leverage targeted content in your lead nurturing strategy. Create content that answers common questions and provides value for leads in different stages of the buyer's journey. Send related content in your email sequences or sales automation workflows to nurture leads.
For example, someone in the awareness stage may receive content focused on problems they have, while leads in the consideration stage get content about product features and comparisons. The goal is to use content to build relationships with leads over time, establishing your authority and moving them down the funnel to become customers.
Retain Customers with Content
Valuable content can also retain existing customers by providing ongoing value after a purchase. For example, send educational content to customers to help them get the most out of your products or services.
Content like user guides, warranties, or product brochures shared after purchase increases satisfaction. An email newsletter with tips, new features, or complementary educational content encourages engagement after the sale.
Creating a customer resource center, user community, or content library offers continued value. The goal is to demonstrate your commitment to customers beyond the initial transaction through valuable content. Customers who continue learning from your brand are more likely to have higher lifetime value.
Develop a Content Creation Process
To produce content consistently, establish an efficient content creation process. This may involve brainstorming content ideas centered around target buyer personas. Create an editorial calendar to plan and organize upcoming content.
Assign team members specific roles like writing, graphic design, editing, etc. Have a streamlined approval and review process before publication. Standardize workflows using templates and guidelines.
Work with subject matter experts and industry thought leaders to create insightful content. Take advantage of user-generated content. The goal is to systemize content efforts for a well-oiled content machine.
Find Inspiration from Competitors
Research what competitors are creating and identify content gaps or opportunities to stand out. See what content resonates with audiences in your industry by looking at social shares, backlinks and engagement.
Offer a unique perspective or approach compared to competitors. Improve upon their content with better research, design, etc.
Adapt evergreen content that performs well. Competitor analysis provides inspiration for creating content that breaks through the noise.
Manage Content Distribution
With a constant flow of new content, properly managing distribution is crucial. Use social media management tools to schedule and queue content.
Stagger content release rather than pushing everything out at once. Re-promote older content across channels.
Organize content into relevant categories, playlists or collections on your site for easy discovery. Make recent and popular content prominent in navigation and design. Auto-post new content to multiple channels to maximize reach.
Continuously Analyze Performance
Consistently analyze metrics to determine content performance and opportunities for improvement. Track views, social engagement, leads generated, sales attributed, and ROI.
See which topics and formats resonate best with your audience. Monitor engagement across different distribution channels.
Use analytics to double down on high-performing content and refine or eliminate poorer performing pieces. Continual optimization and learning will improve content creation and distribution.
Set Goals and Track Progress
Define specific goals for your content marketing to focus efforts and measure effectiveness. Goals may include traffic, leads, search rankings, awareness, etc.
Use goal tracking and analytics to monitor progress. Assess what is working well and where improvements are needed.
Report on goal progress regularly. Celebrate wins with stakeholders and learn from setbacks. Setting measurable goals is key for demonstrating content marketing ROI.
Summary
Content marketing requires valuable, relevant content tailored to attract and retain customers in all stages, from awareness to consideration and beyond purchase. Promoting the content effectively ensures it reaches your target audiences. Optimizing for conversions and lead generation will result in more captured leads. Nurturing leads with targeted content helps build relationships over time. Providing ongoing educational content improves customer retention and loyalty. A strategic, customer-focused content marketing approach drives real business results.
NJ DMV Vehicle Inspection Appointment
Kansas Real Estate Broker License Verification
Verify Pharmacist License Connecticut
United Healthcare Broker Appointment
Texas Secretary of State LLC Lookup
State of Texas Bar Attorney Search
Secretary of State Corporations Search Georgia
CA Life Insurance License Name Search
Dentist License Verification Mississippi
Bank of America Appointment Change
Clovis DMV Driving Test Appointment
Marble Falls Drivers License Office Appointment
Dental Board of California Board Certified Dentist Lookup
TLC Inspection Appointment Uber
Set Up Appointment at Verizon Store
United Healthcare Schedule Appointment
Kansas Dept of Insurance License Find
STATE LICENSE VERIFICATION, LOOKUP OR SEARCH
Connecticut Department of Corrections Offender Lookup
Indiana Department of Health License Lookup
Teachers License Lookup Massachusetts
Coon Rapids DMV Schedule Appointment
Costco Schedule Tire Change Appointment
Insurance Agent License Lookup Connecticut
SLC Airport Long Term Parking Rates
Board of Pharmacy Verify License Indiana
Iowa Physician License Verification
Kaiser Mental Health Appointment
Oregon Real Estate Agent License Check
Colorado Division of Real Estate Look Up
CT Department of Corrections Offender Lookup
New Hampshire Department of Health
Mcalester DMV Driving Test Appointment
Secretary of State Website Business Search New Mexico
NVBOP Verify Pharmacist License
Texas Medical Board Complaint Lookup
NYSBA State Bar of Lawyer Search
Oklahoma Real ID Appointment Tag Agency
Cancel an Appointment for Drivers Test at Arizona DMV
Salvage Inspection Appointment
Amazon Warehouse Human Resources for Employees Number
Cancel an Appointment for Amica
Lexington KY Driver's License Appointment
Idaho Contractors Board License Lookup
State Dental License Verification Massachusetts
State of Oregon Insurance Commissioner
Secretary of State Business Name Search Iowa
Apple Store Appointment Boca Raton
California Behind the Wheel Driving Test Appointment
Kentucky Permit Test Appointment
Discount Tire Appointment Check In
Book a Sam's Club Tire Appointment
Cancel an Appointment for NextCare
USPS Fingerprinting Appointment
CA REC License Verify California