How AI is Shaping the Future of Content Creation
Embracing the AI Revolution in Content Creation
The digital marketing landscape is undergoing a significant transformation, with AI-driven content creation at the forefront of this change. As the demand for fresh and relevant content continues to grow, digital marketers are turning to AI tools to streamline the content creation process. These tools, powered by advanced algorithms and machine learning models, are redefining the way marketers approach content strategy, offering solutions that are both efficient and effective.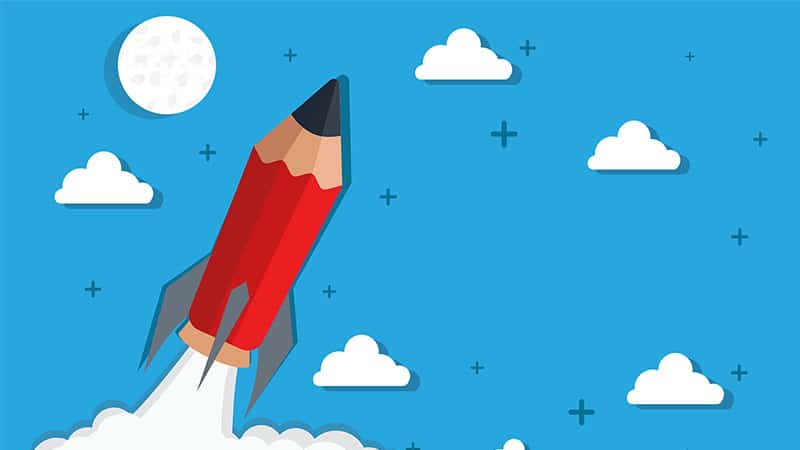 The AI Advantage in Content Creation
Beyond mere automation, AI brings a level of intelligence and adaptability to content creation that was previously unattainable. By analyzing user behavior, preferences, and interactions, AI tools can craft content that is not only relevant but also highly personalized. This means that marketers can deliver content that speaks directly to the individual needs and interests of their audience, leading to higher engagement rates and more meaningful interactions.
Setting the Stage for the Future
The integration of AI into the content creation process is not a fleeting trend; it's the beginning of a new era in digital marketing. As technology continues to advance, the capabilities of AI-driven tools will expand, offering even more sophisticated solutions for content creation. Marketers who embrace this change and invest in AI-driven content tools will be better positioned to meet the evolving demands of their audience and stay ahead in the competitive digital landscape.
Understanding AI-Driven Content Creation
At its core, AI-driven content creation leverages machine learning and natural language processing to generate content that resonates with the target audience. These AI tools analyze vast amounts of data, identify patterns, and produce content that is not only engaging but also tailored to the specific needs of the audience. From blog posts to social media captions, AI is completely revolutionizing the content creation process.
The Depth and Breadth of AI in Content
Beyond just generating text, AI-driven content tools are now capable of creating visuals, videos, and even interactive content. For instance, AI algorithms can automatically design infographics based on the data provided or generate video scripts that can be transformed into visual content. This multifaceted approach ensures that content is not only diverse but also caters to the varied consumption preferences of the modern audience.
Ensuring Quality and Authenticity
While the capabilities of AI in content creation are vast, it's essential to ensure that the content remains authentic and maintains a human touch. AI tools are equipped with features that allow for feedback and refinement. This iterative process ensures that the content produced aligns with the brand voice and values, ensuring that while the process is automated, the essence remains genuine and relatable.
Benefits for Digital Marketers
One of the most significant advantages of AI-driven content creation is the ability to produce content at scale. Marketers can now generate extensive reports, blog posts, and social media content in minutes, ensuring that they always have fresh content to share with their audience. Additionally, AI tools offer straightforward solutions for optimizing campaigns, enhancing existing content, and even brainstorming new content ideas. This streamlined approach allows marketers to focus on other crucial elements of their strategy, such as audience engagement and brand building.
Data-Driven Insights and Decision Making
Another profound benefit of integrating AI into digital marketing is the access to data-driven insights. AI tools can analyze user behavior, track campaign performance, and provide actionable insights in real-time. This means that marketers can make informed decisions, tweak their strategies on the go, and ensure that their campaigns are always aligned with the audience's preferences. The ability to adapt quickly based on real-time data ensures that marketing efforts are more targeted and yield better results.
Cost Efficiency and Resource Management
AI-driven content tools also bring about significant cost savings for marketers. By automating various aspects of content creation and campaign management, marketers can allocate their resources more efficiently. This not only reduces the overhead costs associated with manual content creation but also ensures that the marketing team can focus on more strategic and high-impact tasks. In the long run, this leads to better resource management and a higher return on investment for marketing campaigns.
Challenges and Considerations
While AI-driven content creation offers numerous benefits, it also comes with its set of challenges. It's essential for marketers to strike a balance between automation and human input to ensure that the content remains genuine and relatable. Furthermore, ethical considerations come into play, especially when using AI to generate content that represents a brand's voice and values. Marketers must ensure that the AI-generated content aligns with their brand's ethos and maintains the trust of their audience.
Over-reliance on Automation
One of the primary concerns with AI-driven content creation is the potential over-reliance on automation. While AI tools can produce content rapidly, relying solely on them can lead to content that lacks depth, context, or emotional resonance. It's crucial for marketers to review and refine AI-generated content, adding a human touch where necessary to ensure that the content connects with the audience on a deeper level.
Maintaining Brand Consistency
Another challenge is ensuring brand consistency across all AI-generated content. Different AI tools may interpret brand guidelines differently, leading to inconsistencies in tone, style, or messaging. Marketers need to invest time in training AI models, providing feedback, and fine-tuning the outputs to ensure that the content remains consistent with the brand's identity and values.
The Future of AI in Content Creation
As AI continues to evolve, its role in content creation is set to expand further. From creating visuals to offering hyperpersonalized content experiences, the possibilities are endless. However, for digital marketers to truly harness the potential of AI, continuous learning and adaptation are crucial. Staying updated with the latest developments in AI and understanding how they can be integrated into content strategies will be the key to success in the AI-driven digital marketing landscape.
Collaborative Content Creation
In the near future, we can expect a more collaborative approach to content creation, where AI tools work hand-in-hand with human creators. Instead of replacing human input, AI will act as an assistant, offering suggestions, optimizing content in real-time, and even predicting content trends. This synergy between man and machine will lead to content that is not only data-driven but also carries the emotional depth and creativity that only humans can provide.
Expanding Horizons with AI
Beyond text and visuals, AI's role in content creation will delve into newer territories like virtual reality, augmented reality, and interactive content. Imagine AI tools that can craft immersive VR experiences based on user preferences or AR tools that can create interactive ad campaigns on the fly. The fusion of AI with these advanced technologies will open up avenues that were previously deemed impossible, setting the stage for a content revolution.
Conclusion: Navigating the AI-Driven Content Landscape
The rise of AI-driven content creation signifies a new era for digital marketers. While the journey is filled with opportunities, it also presents challenges that marketers must navigate with care. By embracing AI tools and solutions, while also ensuring a human touch in their content, marketers can set themselves up for success in the ever-evolving digital world.
In an era where authenticity is paramount, marketers must ensure that their AI-driven content resonates with their audience on a personal level. This means going beyond mere data-driven insights and weaving stories that connect emotionally. By building trust and fostering genuine connections, marketers can ensure that their AI-driven content strategies yield long-term results and foster brand loyalty.
As we look ahead, it's clear that AI's role in content creation is just the tip of the iceberg. With advancements in machine learning, neural networks, and deep learning, the next wave of AI innovation promises to bring even more transformative changes to the content landscape. Marketers who stay ahead of the curve, invest in continuous learning, and adapt to these changes will be best positioned to thrive in this new AI-driven content era.
Cancel an Appointment for Audi
Washington State DMV Appointment
State Bar Attorney Lookup Utah
Lake Worth DMV Make Appointment
Tweddle Litho Company Headquarters Address
Kent County DOC Inmate Locator
Galpin Honda Service Appointment
Michigan Pharmacist License Lookup
Plymouth DMV Road Test Appointment
South Dakota State Board of Pharmacy Lookup
Schedule an Appointment at New Hampshire DMV
Book an Appointment for Road Test at New York City DMV
VI Dentistry License Verification
Minnesota Pharmacist License Lookup
Drivers License Verification Maine
State Bar of Lawyer Search Washington
Arizona State Bar of Attorney Lookup
New York State Board of Dentistry License Lookup
Book a Comcast Internet Installation Appointment
NY BOP Technician License Verification
Reschedule a Appointment For Biolife
TD Bank Appointment Open Account
Kaiser Permanente HR Employment Verification
Pharmacy License Verification Guam
Cancel an Appointment for Drivers License at Ohio BMV
Cancel an Appointment for Beaumont Center
DMV Appointment Springfield VA
Costco Winter Tire Change Appointment
Honolulu Road Test Appointment
Tennessee Teaching License Lookup
Hawaii Road Test Appointment Oahu
BJ's Tire Rotation Appointment
Illinois Insurance Producer License Status Lookup
CVS Pharmacy Flu Shot Appointment
Bar Complaints Search Minnesota
Reschedule a TLC Car Inspection Appointment
NYU Langone Doctor Appointment
Pharmacist License Lookup Colorado
Reschedule an Appointment for Road Test at New Hampshire DMV
Kaiser Permanente Radiology Appointment
TD Canada Trust Location Appointment
North Carolina Roofing License Lookup
CA Relators License Verification
Connecticut Pharmacist License Verification
Book a University of Miami Dermatology Appointments
Cancel an Appointment for Altamed
Cleveland Clinic Human Resources Phone Directory
NJ DMV Vehicle Inspection Appointment
Louisiana Attorney License Verification
Utah Board of Pharmacy (UTBOP)
Department of Health RI License Lookup
Uber Greenlight Hub Appointment
Vaccine Appointment NYC Walgreens
Schedule an Appointment for Title Transfer at Illinois DMV
KY Board of Nursing CNA Verification
New York State Board of Pharmacy License Verification
Firehouse Subs Corporate Phone Number
Reschedule Target Optical Appointment