5 Ways to Fully Automate Your Transcription
As the number of internet users grows, so does the importance of making a website as accessible as possible.
Accessibility means making sure your content is accessible and understandable to all users, including those with disabilities.
Transcription is currently one of the best ways to improve accessibility.
Transcribing involves converting spoken words into written ones.
If done manually, however, this process can be quite time-consuming and difficult.
That's why we're seeing a boom in automated transcription software, tools, and apps.
Keep reading if this sounds interesting to you. This article will provide you with five valuable ways to fully automate your transcription.
Let's dive right in.
What is automated transcription?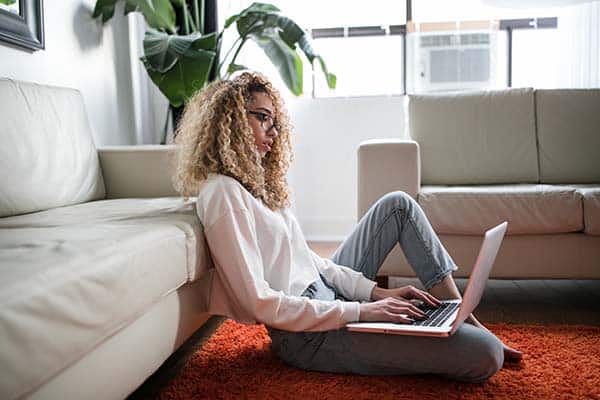 Transcribing means converting spoken words into readable text. Besides online videos, you can also transcribe podcasts, films, webinars, interviews, news footage, and speeches.
However, transcription can take a long time, especially if you do it manually.
This explains why automated transcription services are becoming increasingly popular.
With automated transcription, artificial intelligence automatically analyzes and interprets each sound and file.
Transcribing this way is much faster than transcribing manually. Using automated transcription, you'll be able to convert video content to electronic text at a lower cost and with a faster turnaround time.
Why it is important to transcribe?
Transcribing any audio file, from videos to podcasts, will provide you with many benefits. Here are some of the most important.
1) Improve accessibility
Transcribing audio is one of the best ways to improve your content and website accessibility, as mentioned in the introduction to this post.
For instance, transcribed text can help people who speak other languages understand your audio since reading is often easier than listening to an entire context. The transcription process can also be helpful for users who have physical disabilities, such as deaf people, in accessing and understanding your content.
2) Enhance the value of content and increase ranking
Many businesses make video content searchable by using transcription services. However, search engines cannot view or listen to video content.
Whenever you transcribe or caption a video or audio file, Google bots will be able to read the transcriptions and determine what the video is about.
This will help the indexing process and potentially increase your website's rankings on search engines, resulting in greater visibility and traffic.
3) Improved user experience and understanding
Users may find it annoying to have to play a video or audio in order to understand your content. If, for instance, they aren't able to watch a video or listen to it, they will leave your website and you will lose the chance to generate a lead.
Instead, by giving users the choice between watching the video or reading the text, they will feel more comfortable with their favorite method. It will allow them to have a better experience on your website, and they will be more likely to return.
Automated Transcription Benefits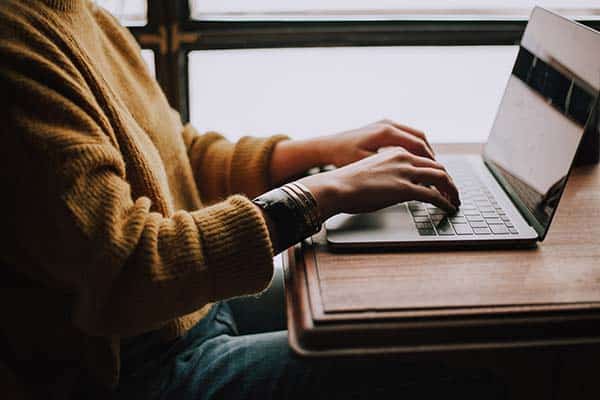 The benefits of transcription include improved accessibility and user experience. Transcribing automatically can boost all those benefits and add to them.
Here are some of the most common.
1) Improved productivity
It is obviously time-consuming and challenging to manually transcribe multiple or long videos or audio files.
If you have to do all of it yourself, you will spend time that would otherwise be spent doing other things of more importance or urgency.
Automated transcription will save you time and allow you to produce one or more documents more quickly.
2) Accurate and consistent transcription
Manual transcription is not only time-consuming but also prone to errors and omissions.
After transcribing, you may end up with a text that needs a lot of revisions and corrections.
Instead, automation has been shown to be much more accurate and consistent when transcribing any type of file.
As a result, you will be able to receive well-transcribed content faster.
3) Ease of scaling
Transcribing an audio or video file manually is strictly limited to a certain number of transcriptions per day, per week, or per month.
As a result, you might be unable to publish and share your content as quickly, limiting sales, traffic, and growth.
Instead, you can use automated transcription software and tools to transcribe multiple files within a short period of time.
In this way, you can continue posting, sharing, and creating content without having to stop to wait for the transcription to be completed.
4) Security of your information
Sharing sensitive information with other people for manual transcription might compromise the data's security.
Meanwhile, automated transcription will prevent humans from accessing and reading that information.
5 Effective Ways to Automate Transcription
You can automate transcription in many ways. Several methods are free; others require a cost. Your choice will depend on your availability and needs.
The following are five effective ways to automate transcription.
1) Use automated transcription software
Automated transcription software is specifically developed to automatically transcribe your video and audio files into written text using artificial intelligence (AI).
With the refinement of this technology, programs are able to produce content that contains no errors or misspellings, and that captures any exact word or term mentioned in the audio or video file.
The result is you can get transcriptions in a few seconds or minutes at most, saving you time.
It's one of the best options to consider if you want to automate your transcription process.
Nevertheless, if you are operating on a fixed budget or own a small business, you should also consider the price of the program, which may be quite expensive depending on your availability.
2) Use Google Docs or Word
In addition to serving as word processors, Google Docs and Word can also help you transcribe documents. There is, in fact, a voice typing feature you can activate that automatically converts spoken words into text.
In other words, you can activate this option and then play the video or audio file you wish to transcribe.
Here's how you can do it on Google Docs:
1) Open a new Google doc.
2) Click on Tools.
3) Click on Voice typing.
It also gives you the option to choose the language and stop it at any time.
If you prefer to use Word, you can open a new document, and then on the toolbar at the top, you will find a button called Dictate which you can click to activate.
These are excellent free solutions. Nevertheless, if the audio isn't clear, they may have difficulty capturing some words or even entire sentences. There is also the possibility of misunderstandings. This means you will need to revise the text.
3) Utilize the voice-typing capability on your phone
Regardless of whether you have an Android or an iOS device, the keyboard contains a microphone symbol, referred to as Voice typing.
To use it as a transcription tool, open any note or word app, then click the microphone button on your keyboard.
Unfortunately, this voice typing tool is not perfectly refined. Because of this, it often won't catch the exact words, or you'll need to play the audio multiple times before it does.
Thus, you will need to revise the text once the transcription is complete.
Because of this, you should choose this option only if the audio file you're translating can clearly spell most of the words, otherwise, the results will be poor.
4) Hire a transcription service or freelancer
If you would like to avoid doing transcription yourself and have a budget to spare, consider hiring a freelancer or contacting a transcription service company.
By doing so, you can make sure that your work will be handled by professionals who will, hopefully, release it within a short period of time.
Make sure you hire a trustworthy freelancer or company if you decide to employ this solution. You can confirm this by checking the reviews or asking people who have used the service. By doing so, you will avoid wasting your money.
5) Make use of a transcription app
Automated transcription is becoming increasingly popular to the point that specific apps are being developed for Android and iOS.
You have many options from which to choose, and many of them have already over one million downloads. As an example, a feature of Spotify automatically transcribes podcasts.
Considering both the specific features embedded in each app and the reviews can help you make the right choice.
The only problem with apps is that you'll have the transcription on your phone, and you'll need to transfer it to your computer for publishing and sharing, as these processes may be difficult to accomplish from a small screen.
Conclusions
Transcribing content has numerous advantages, not all of which are directly related to accessibility. Other benefits, such as improved ranking and enhanced user experience, will contribute to increasing your website's visibility and traffic.
Despite the fact that it might seem like a long and laborious process, as mentioned throughout this blog, there are many ways to automate transcriptions. The options range from software to hiring a freelancer. The decision is heavily influenced by your budget.
Whatever solution you choose, however, you'll surely find it worthwhile.
I appreciate you taking the time to read this article. I hope it was helpful to you. If you want to read more on the topic, check out Happyscribe's blog.
Flavia Silipo is a skilled SEO copywriter and digital marketing specialist with over two years of experience. You can find her on LinkedIn.