How to Start a WordPress Blog in 2021?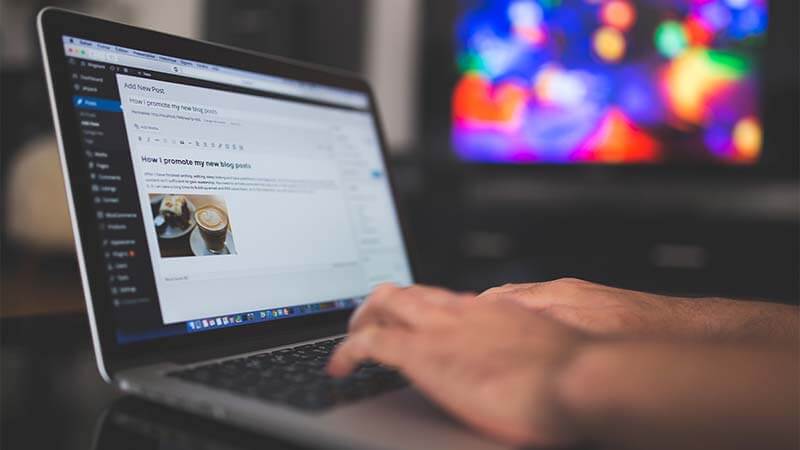 Learn how to start a WordPress blog in 2021 using this step-by-step guide, taking you throughout all the steps to start your own WordPress blog now.
Starting a WordPress Blog in 2021
Are you looking to create a blog? We know the thought of launching a blog can be scary, especially if you're not a tech-savvy person. But the good news is: starting a blog is way easier than you think, regardless of your skill set.
Blogging platforms like WordPress make it super simple for anyone to start a blog without knowing a single line of code. Once you've set up the blog, you can create content in a post editor that looks very similar to Microsoft Word. You can customize the design, look, and feel of your blog with an easy-to-use drag and drop interface.
In other words, starting a blog in 2021 is A LOT easier than starting one 10 years ago.
Unlike other wannabe experts and false prophets, we only preach what we practice.
We've built several large blogs in our career including this one. Having helped thousands of WordPress users get started with blogging, we know exactly what it takes to build a stunning blog from the ground up.
Whether you're an absolute beginner or just in need of a refresher, in this guide, you'll find everything you need to get your blog up and running.
In this step-by-step guide, we'll walk you through how to start a blog from the ground up in less than an hour.
If you'd rather cut straight to the chase and dive into the step-by-step technical tutorial, then go for it.
Why Start a Blog?
Blogging has come a long way since its inception. Initially, it was used by individuals for sharing their personal thoughts and opinions. Now even businesses around the globe leverage blogs for expanding their reach and to generate new leads.
When it comes to blogging, having a purpose is critical, or you'll lose the direction and inspiration as time passes. When you blog with a purpose, your readers will connect with it because that purpose shines through in your writing.
Why do People Start a Blog?
1) Journal/Personal Blogging: Some people blog to document everything they have going on, so they can keep track of their progress. It helps you connect with like-minded people in the community and build long-lasting relationships with them.
2) Make Money Blogging: A lot of people start a blog with a single goal: to make money online. Your blog can be your semi-passive income source, meaning you can earn money even when you're not actively updating it. Some of the ways you can monetize your blog are:
3) Advertising: Sell ad space on your blog and generate a steady stream of income from it.
4) Affiliate Marketing: Refer products to your audience and generate revenue when they purchase using your referral links.
5) Sell Products: Create a product that you know your audience will love and sell it on your blog.
6) Establish Yourself as an Authority: In this crowded digital era, blogging can help you demonstrate your expertise and establish you as an authority. In order to do this, you'll have to keep an eye on trends in your niche and consistently blog about it.
Be sure to offer tips and recommendations to your audience on a regular basis so they'll realize your blog is a go-to resource when it comes to everything related to your niche.
How to Choose the Right Niche for Your Blog?
When starting a blog, it's imperative to realize that blogging isn't always going to be rainbows and unicorns. Blogging is a marathon, not a sprint.
To run a blog on a long-term basis, you'll need to be persistent. And to be persistent, you'll need to consider a few different things when choosing a topic for your blog:
1) Passion: For persistent blogging, you'll need to choose a topic that you're really passionate about. You can't continuously write about a topic that doesn't excite you.
2) Traffic Volume: Just because you love a topic doesn't always mean it's the best one for starting a blog. If no one else wants to read a blog on the topic you're about to choose, then you'll need to reconsider the topic before jumping in.
3) Purpose: Consider the purpose of your blog when you decide on a topic. For instance, if you want to make a living from advertising, but the niche is too narrow with low traffic volume, then you might want to expand your niche or change your monetization strategy.
Unlearn Conventional Writing Lessons
Blogging is a bit different from conventional writing. If you're an aspiring blogger, then you might have to unlearn a few things that you were taught in your English classes.
For example, when you're blogging or writing for the web, it's advised to craft short sentences and even shorter paragraphs, so readers can quickly consume your article. This is mainly because people have shorter attention spans on the web.
Another difference is that print editors often recommend writers write in third person. However, bloggers are expected to write in a first-person voice. By writing in a first-person voice, you're talking directly to your readers just like you would with your friends.
Aside from talking to your readers directly, you'll also have to optimize your blog posts for search engines. This'll help search engines discover and index your website, so you can attract more search engine traffic, also known as organic traffic, to your blog.
How to Choose a Blogging Platform?
The blogging platform you choose can make or break your blog.
Not every blogging platform is created equal. It's easy to get overwhelmed with all the different blogging platforms available. So, before you jump in, it's worth taking a moment to examine a few different factors:
Your blogging purpose: When choosing a platform, it's essential for you to check if it aligns with your blogging goals.
Usability: Obviously, you'll need to choose a platform that's easy to use. With an intuitive platform, you can easily get things done with minimal learning curve.
Monetization: Double-check if your blogging platform of choice allows you to monetize your blog with ads. For instance, some platforms, like free WordPress.com, don't allow you to monetize your blog. That means such a platform isn't a good fit for you if your goal is to make money blogging.
Read more here.
[optin-monster slug="em8z7q6hga9elmy1dbgb"]