How to Get Website Traffic?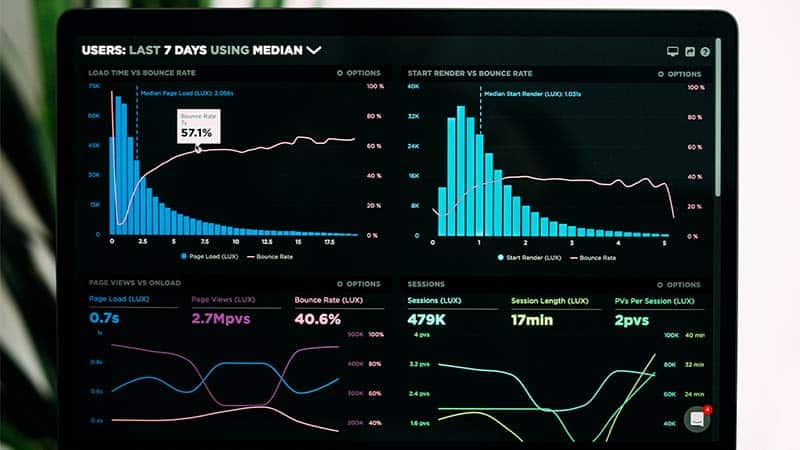 Discover the best ways to increase website traffic using the list of the top 35 best ways to increase website traffic in 2021 to consider implementing for your organization.
You've chosen a great product and designed your store. Now, all you need to do is figure out how to get traffic to your website so sales roll in.
From social media to nontraditional marketing hacks, this article will help you figure out what it really takes to learn how to increase website traffic on your store. You'll also hear what the experts do to increase traffic on their websites. And we'll throw in some website traffic checker tools for you to find out how much traffic you're getting and from where.
What is Website Traffic?
Website traffic tells you how many users visit your website. Analytics tools will often tell you both the number of pageviews and the number of unique pageviews. Pageviews are the total number of times anyone has visited your site, while unique pageviews tell you how many people visited your site — some multiple times and some only once.
The idea is that the more website traffic you get, the more opportunities you have to convert users.
35 Best Ways to Increase Website Traffic
But you'll often see that with more traffic comes lower conversion rates. This could be because the traffic isn't as targeted — though more people are coming to your site, they might not all be highly qualified leads likely to purchase your product(s).
Here are the best 35 ways to increase traffic to your website that you should consider to implement if you're not already using it:
1) Optimize your website for search.
2) Experiment with content freshness.
3) Submit your site to search engines.
4) Build out your backlinks.
5) Spy on your competitors.
6) Optimize for long tail keywords.
7) Add new products or content to your website daily.
8) Host exclusive content on your website.
9) Create quizzes with share results features.
10) Start a podcast.
11) Host contests and giveaways.
12) Write on Medium.
13) Master YouTube marketing.
14) Get involved with guest blogging.
15) Drive website traffic with Facebook.
16) Try Instagram marketing.
17)  Increase website traffic with LinkedIn Marketing.
18) Add social share buttons.
19) Engage in email marketing.
20) Maximize Twitter marketing.
21) Check out Pinterest.
22) Try influencer marketing.
23) Promote your store on Snapchat.
24) Participate in forums.
25) Create your own forum.
26) Get into Facebook Groups.
27) Reach out to affiliates.
28) Advertise via ad networks.
29) Collaborate with other brands.
30) Reach out to reporters on help a reporter out.
31) Publish a press release.
32) Post on Product Hunt.
33) Create retargeting ads to win back visitors.
34) Optimize your best traffic source.
35) Leverage in-person and online events.
Read more here.