5 Ways A Strong Private Server Can Help Avoid Digital Theft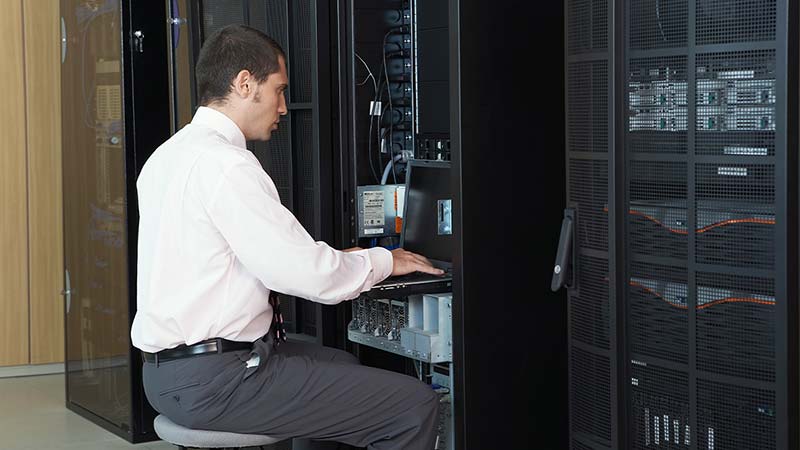 Discover the top 5 best ways a strong private server can help avoid digital theft, how to create a cyber network security, email protection, data encryption and more.
It is very common these days to see businesses going digital, the pandemic has also forced many non-digital businesses to take the digital road. There are nearly 90% businesses around the world that have a digital-first policy, according to 2019 statistics by Forbes. However, providing business products and services digitally has exposed businesses to cyber and network security threats.
How can businesses protect themselves from such threats or attacks from hackers, malware etc.?
Businesses usually fail to prioritize digital security and usually have only basic cyber security knowledge. They are unaware that their business is under danger all the time, and a mere antivirus cannot protect their business data. But businesses require a more robust, full proof security that starts from the root, meaning businesses can protect themselves from cybersecurity attacks and even network breach threats with the help of managed network security of a Private Server Hosting.
As a business, you can opt for any of the two main types of Private servers, a Dedicated Private Server and a Virtual Private Server. Let's understand both these servers and how they benefit a business in providing high level security and protection against threats.
1) Dedicated Private Server
If your business is fully established with an exponential and growing online presence, then a dedicated private server is what you need. When your website is hosted on such a physical server, you and your visitors will enjoy uninterrupted website uptime, high speed website loading, augmented control of computing resources and strong data security, without any compromises and sharing with other business users. Your company and customer data are safe under multi-layer encryption. It is always better to go for a fully customizable dedicated server hosting solution in order to avail the best features, resources and robust security.
2) Virtual Private Server or VPS
If your business is looking for same features like in a dedicated private server on a tight budget, then a secure VPS server is the best option. It gives your business flexibility in software and hardware customization. It can be easily scaled up or down depending on your website performance and traffic. You also get 24/7 network and server monitoring, vps security and uninterrupted website uptime.
Now, let's take a look at the 5 ways a strong virtual private server can help avoid digital theft:
3) Server and Network Protection
A private server protects a business from the core server and network level. It has a multi-layer security that cannot be breached easily as it has complex configurations capable of protecting the server and networks. It can detect any manipulative activities easily and block it immediately. Hence, a secure infrastructure will enable your business to stay protected.
4) Email Protection
When your business exchanges high email volumes or does bulk emailing within your business network or with clients, you could be prone to phishing attacks or malware or virus or email account hacks. This is where a strong SMTP server will give you the protection. You benefit from two-factor authentication during login, unsubscribe from third party apps or emails, apply spam filters, dedicated IP addresses for mailing, and more.
5) Online Protection
When your business is online, your business is also exposed to hacking or security breaches. It needs a very strong protection, especially if you have a heavy visitor traffic. Business websites must be protected with SSL Certificate that makes your website secure and builds trust in visitors.
6) Server Backup
When you take services of a reputed server hosting provider, they can also fully manage your server and network 24/7. The provider will also make sure that your website and network information is backed up daily. The datacenter is also under 24/7 surveillance and monitoring.
7) Data Encryption
A full disk and data encryption will make sure that your business data and all sensitive information is fully protected all the time. Providing only the administrators to manage the networks and servers is the best way to go forward by putting superuser logins in place, so that no unauthorized person can access the vulnerable data.
Digital theft is a serious issue and if businesses ignore it, then it could undermine their business as well as customer trust levels could go down drastically. In July and August 2020 alone, there have been 30% increase in cyber-attacks around the world. According to a renowned cloud service, 32,238,832 cyber-attacks per month on average were detected and companies using its services were attacked.
Make sure your management and teams are well versed about the security measures you are taking and also educate them on not disclosing important personal or company information to anyone through emails or phone calls. Conducting quarterly compliance exercises and checks also brings out many vulnerabilities and loopholes. Any software you use for your business also needs to be updated from time to time and all employees and management teams must be made fully aware of it.
It is very important that businesses use a trusted private server hosting provider when hosting their website for a safe browsing experience for their visitors and customers. Is your current hosting plan safe for your business? find out here.
[optin-monster slug="em8z7q6hga9elmy1dbgb"]