Get Better UX Design Results by Following these 3 Simple Steps
"People ignore a design that ignores people."
~ Frank Chimero
UX design is crucial to the success of any product, and it goes a long way in influencing your users' overall experience. It determines if they will stick around to use your product or after their first trial.
This is why it's so important to pay attention to your UX design process because it determines the outcome of your design process.
If you are looking for ways to improve your UX design process to achieve better results, you are in the right place.
This article reveals how to produce better UX design results following three simple but vital steps. You would also find details about the key principles you need to help you create user centric UX designs.
Let's get started.
The ultimate guide to creating excellent UX designs in 3 steps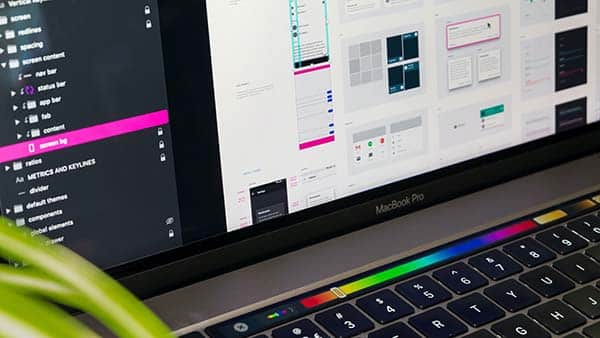 The UX design process can be divided into three key phases.
* Scope and research
* Ideate and test
* Build, launch, and monitor.
While a UX design process should follow these specific steps, it's important to note that a UX design process is iterative, which means you will most likely have to revisit specific actions during the design process to improve your designs.
That said, let's discuss what each of these steps entails below.
1) Scope and Research
The first step to creating a functional user experience design is to understand the scope of the project. What are you trying to achieve, and how do you plan to achieve it? This involves outlining what you will need and the steps you will take to achieve your goal.
A well-defined scope gives you and your team a sense of direction by providing a clear understanding of where you are going with your design process and how to get there.
Defining the scope of your project usually transcends into conducting research, where you figure out who your users are and understand their needs and the challenges they encounter when they use your product.
User research gives you deep insights into your users' mindset. And to do this, you would have to create user personas, examine your users' journeys and perform a UX audit.
User personas are created using your ideal users' demographics (age, gender, educational level, etc.) and psychographics (behavior, likes and dislikes, etc.).
Examining your users' journey involves observing the processes your users go through when using your product to perform a specific task.
By evaluating your users' journey, you gain insights on how you can create a seamless experience as your users move from one task to another while using your product.
User Experience audit, also known as UX audit, is how you identify specific hiccups with your product.
As a result, you will know what aspect of your website or application your users' struggle with, and you can fix these challenges to create better user experiences when they use your product.
At the end of the scope and user research stage, you should have been able to define your project's scope, and understand your users' needs and expectations with your product.
2) Ideate and Test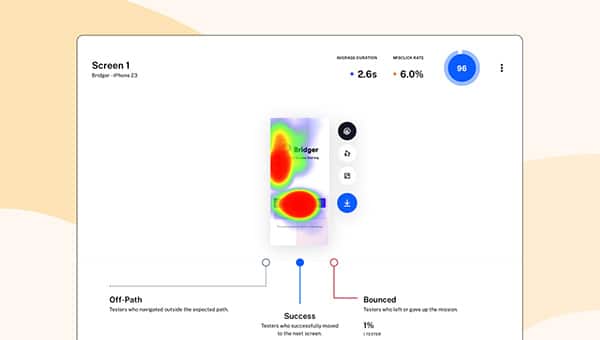 The second stage to creating a successful UX design is the ideation and testing stage. Here, you work with the insights you gained from understanding your users' needs and challenges to creating solutions that meet these needs.
The ideation session involves you, your clients, and the rest of your team brainstorming and analyzing ideas to select the best possible solution for the users.
The ideation stage is more about quantity than quality. This means you are more focused on how many possible solutions your team can come up with than how perfect the ideas are.
When conducting an ideation process, ensure to make the process as challenging as possible to spark better innovative ideas.
For example, when a team member comes up with an idea, and another member doubts the feasibility of the idea, try to get the rest of the team to evaluate and critique the idea because, in the process of doing this, the rest of the team can improve on the existing idea.
The point of the ideation process is to develop different ideas and select the best possible solution based on how practical, functional, and cost-effective it is.
The latter stage of the ideation process involves creating prototypes based on the selected ideas of the ideation process.
A prototype represents what the ideal product will look like, containing all the features and functions that will enable your customers to carry out tasks effectively with your product.
After you've created a prototype, the next step is to test your prototype among real users.
Testing your prototypes will let you know if the product will solve your users' challenges and meet the needs you identified in the first stage.
When you test, you gather users' feedback, note specific challenges and identify ways to improve your prototype to create an excellent UX design for your users.
3) Build, Launch, and Track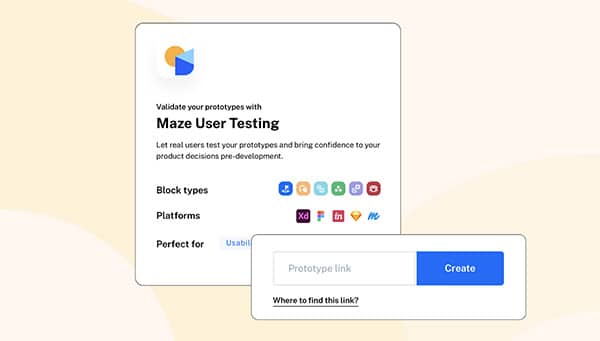 The third stage is where the final product is designed. Based on your observations on the prototype you created and tested in the second stage, you and your team will now come with final solutions to fix the identified challenges.
Once you are sure about the solutions provided, you can move to the build and launch mode. As a UX designer, this is where you will provide all the information the development team needs to produce the final design, considering the insights you garnered from the beginning of the design process.
It includes you being a critical part of the implementation stage, ensuring that the rest of the development team builds the product following the insights you've provided, and putting the users' needs in mind.
Here, you will make observations and give the feedback necessary to create an excellent UX design.
After creating the final design, the next step is to launch the product. This is usually followed by measuring and tracking the launched product.
It involves carefully examining if the product's goal is achieved and if it is meeting your users' needs and solving their challenges.
To know if your product is generating the right results, measure using suitable tracking tools and metrics.
However, note that a UX design phase is a continuous process. It never stops, regardless of whether you've designed a product that provides excellent results.
This is because your customers' needs will evolve, and new challenges may pop up, so to ensure your product delivers an enjoyable experience to your users consistently, you must continue to evaluate and test your design.
This will enable you to identify new challenges and make the right improvement on your product.
The 7 fundamental principles of successful UX designs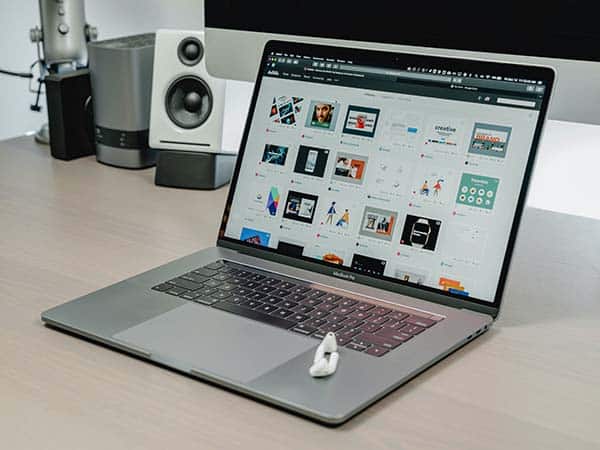 The ultimate goal of excellent UX designs is to enable your users to perform their goals when using your product in the most enjoyable way possible. However, this can only be done when you follow the seven major principles of great UX designs. Let's check them out below:
1. It's always about the user
The first principle of UX design is that every design is always created with the user in mind.
A user-cantered UX design puts the users' needs in mind at every step of the design process. While your UX design should help you achieve your goals as a business, it should be focused on helping your users to achieve their goals first.
2. It is simple
An excellent UX design is straightforward to enable your users' navigate through every function easily, and carry out tasks without a hitch.
Therefore, get rid of clutter, unnecessary information, and confusing visual designs that could complicate your users' experience when designing your product.
3. It is functional
Effective UX designs put functionality over the visual designs of a product. This means, while you want your product to look attractive to your users, it shouldn't confuse your users in the process.
Remember, it's always about how you can help your users perform their activities as efficiently, and as quickly as they can; therefore, your design should work towards making it happen while being attractive.
4. It gives users what they expect
Excellent UX designs are seldom foreign to users. If a design is strange, chances are that your users will spend more time figuring out how it works, which can influence their user experience negatively.
However, when a design is familiar, it will require a slight learning curve to operate, improving their experience. So, create designs that your users are familiar with, so they don't experience difficulties getting started with your product.
5. It is accessible
An excellent UX design is accessible to all users. This involves removing obstacles that may exclude or restrict a part of your users from accessing your product.
For example, to improve your website's accessibility, make it mobile-friendly to accommodate users who access your website from their mobile devices.
In addition, you can use contrasting colors to design the content in the background to enable the visually impaired to consume your content better.
6. It considers context
An effective UX design works with context when creating and designing a product. For example, you may consider your users' location and behavioural attributes when designing your product to create a unique user experience for them.
In addition, if you realize your users are more likely to leave your website within a short time frame, consider placing the most critical texts first; this way, you can help your users find the information they want faster without delaying them on your website.
By putting context into consideration, you can create lovely UX designs your users will find enjoyable.
7. It enables feedback
The best UX designs are responsive and interactive. When your user performs an activity on your website or application, they should be notified that their command has been understood.
For example, if your users click on a call-to-action button, your application can respond by changing its color, making a sound, or changing its shape.
This goes a long way in improving your users' experience with your design because they have the impression that the communication isn't one-sided.
Conclusion
Achieving better results with your UX design involves following critical steps that generate the best outcomes. This article explained a step-by-step process to getting improved results with your UX design.
These steps include defining the scope and conducting research; ideation and testing; and the creation, launch, and tracking processes. By following these straightforward steps, you can be sure to achieve better results with your UX designs.
Author Bio:
Lydia Iseh is a writer with years of experience in writing SEO content that provides value to the reader. As someone who believes in the power of SEO to transform businesses, she enjoys being part of the process that helps websites rank high on search engines.