How to Make a Website from Scratch?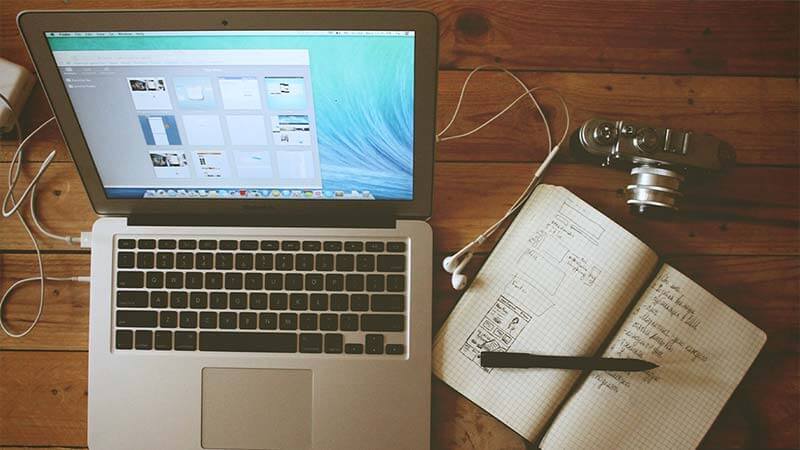 Learn how to make a website from scratch using this step-by-step guide, taking you throughout all the steps to make a website from scratch now.
Making a Website from Scratch
Are you looking to build a website from scratch? Building a business website or a personal website used to be quite challenging in the past, especially if you weren't a tech-savvy person. The good news is, with all the different options available on the internet today, starting a website has become extremely easy even for non-tech savvy users. Hallelujah!
Basically, if you know how to read, point and click with your mouse, then you can create a website in less than 60 minutes.
By creating a website from scratch, you can expand your reach to a wider audience and connect with like-minded people around the globe. With the right strategies in place, your website can also help you build a steady stream of online income.
In this article, we'll show you how to start a website step by step with no technical knowledge needed.
Why Build a Website from Scratch?
With thousands of websites being created every day, you might be wondering, why start a website? There are so many out there already, how could you compete? But, it's important to remember, even if your website isn't the most popular one out there, it can still have big benefits for you.
What are the Benefits of Starting Your Own Website?
There are many great benefits to make your own website:
1) Connect with New People – A website of your own can help you connect with other like-minded people from all over the world.
2) Share Your Passion – If you're passionate about something, you can create a website to share that passion with others.
3) Help Others – Want to share your expertise to help others? A website can help you do that.
4) Get a New Job – Many employers are looking for candidates online. By creating a professional website, you can showcase your previous work, which helps you land a new job.
5) Make Extra Money – With ads, affiliate marketing, or selling products online, you can build a website to make yourself some extra money on the side.
6) Promote Your Business – If you have an existing business, you can start a website to promote your business and get new customers online.
Plus, these days, starting a website is so easy. So, there's nothing stopping you from creating your own website, whether it's for business, or for fun.
What are the Types of Websites You Can Make?
Before you make a website, you need to decide what type of website you should make. The type of website you want to make is an important step in figuring out how your website should look and what you need on your website.
There are a number of different types of websites. We'll go over a few of them below to help you decide what type of website you want to make.
An online store, otherwise known as an eCommerce website, is where people can purchase products directly from your site. You've probably visited a number of eCommerce websites before, most big brands have them such as Walmart, Amazon, Best Buy, and so on.
Making Amazon Ecommerce Website – You can visit these websites, purchase a product online, and have it shipped to you. But online stores aren't just for big brands, smaller companies can have them too.
On an eCommerce website, you'll need to list the products you have for sale, which includes an image, product description, and price. You also need a shopping cart and a checkout page where visitors can enter their payment information to make a purchase.
So, if you plan to sell products on your website, you'll want to create an online store.
Blog – A blog is an informational website with regularly updated posts/articles written in an informal, conversational style presented in reverse chronological order (newest blog posts first). When blogs were first introduced, people mainly used them as a type of online diary where they would share what they ate for breakfast, what they did that day, shared their thoughts, and so on.
But today, blogs are much more than that. Blogs aren't just for fun anymore, you can actually make money from a blog by adding ads and affiliate links. Plus, people can visit blog websites not just to read about someone's life, but to learn about a wide variety of topics. Some popular blogging niches include:
1) Lifestyle.
2) Tech.
3) Entrepreneurship.
4) Food/Recipes.
5) Parenting.
6) Health/Fitness.
7) Travel.
8) Finances/Budgeting.
Read more here.
[optin-monster slug="em8z7q6hga9elmy1dbgb"]