TOOLS
What is the Best Contract Management Software?
Discover the best management software for business including the 6 best management software list, reviewed, pro & cons and more.
Most business deals begin with a contract spelling out how each party will handle that transaction. Let's say for example two businesses offer commercial lawn care services in the same city. They both work with high-dollar clients and bring in more than enough money to keep the lights on.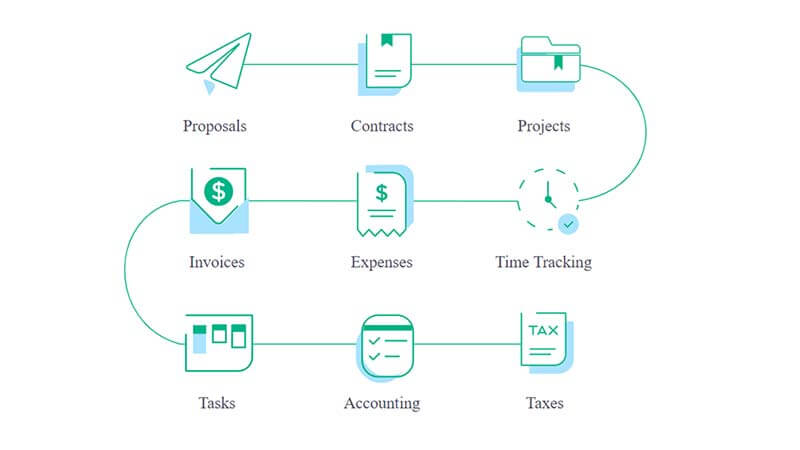 Source: Bonsai
One business consistently increases annual revenue year after year, giving them the opportunity to hire more employees, buy better equipment, and grow exponentially.
The other? Their year-over-year revenue stays stagnant.
What's the difference? The growing lawn care business has critical insights into its expiring contracts. Because of that, service rates and equipment costs are renegotiated on a regular basis, resulting in improved profit margins and more money.
The more successful business gleaned these insights through contract management software.
And making the right choice can help ensure your business stays agile by continuously maintaining healthy profit margins and monitoring expenditures.
On the other hand, making the wrong decision can mean lost revenue, missed opportunities, and watching someone else rise to the top of your industry.
Nobody wants that, and we don't want that for you, either.
To help make your decision easier, we tested and researched dozens of options on the market. Then, we narrowed it down to our top six recommendations and reviewed them.
Best Contract Management Software
The best contract management software to consider:
1) PandaDoc – Best for growing small businesses and startups
2) Accelo – Best for service or retainer-based businesses
3) Precisely – Best for multi-department contract automation
4) ContractSafe – Best contract management for unlimited users
5) Bonsai – Best contract management tool for freelancers
6) Workday Strategic Sourcing – Best for supplier contract management
Read more here.