What is the Best Business Intelligence Software?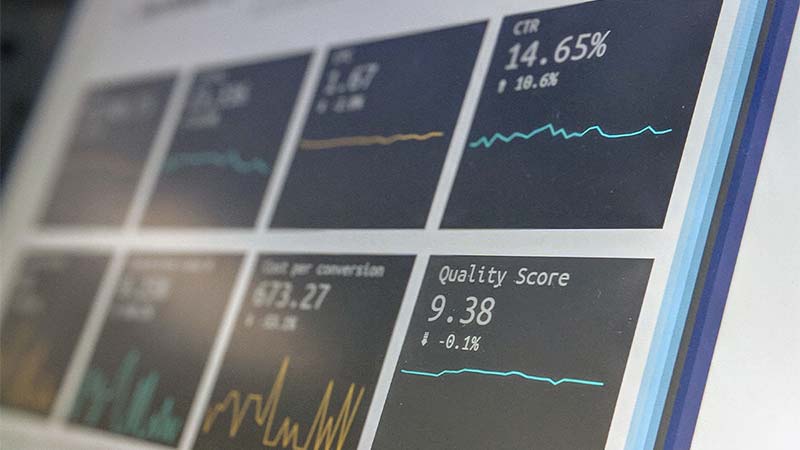 Get the list of the 8 best business intelligence software and discover the best business intelligence software for your business, including information about the software, reviewed, pro & cons.
As a business, you gather massive amounts of data whether you realize it or not. However, all that data is useless if you don't know what it means.
The best business intelligence software exists to help you analyze, monitor, and make sense of the data you're collecting. It also gives you a window into the future to predict upcoming trends and your audience's buying behavior.
Which… results in happier customers and more revenue for your business.
But choosing the right BI software can feel more daunting than actually using the software itself.
So to help make your decision easier, we tested and reviewed dozens of tools on the market and narrowed it down to our top eight recommendations.
How to Choose the Best Business Intelligence Software?
Finding the best business intelligence software can be challenging if you don't know what to look for. Fortunately, you can follow the methodology that we used when narrowing down the best tools in this guide.
Let's walk through the factors you should evaluate as you're shopping around so you can make the best decision for you and your business.
1) Data Environment
The first thing you need to do is recognize where your existing data is located. How easy will it be to connect that data with your business intelligence software?
Not every BI tool integrates seamlessly with certain databases. However, the vast majority of options on our list should be able to accommodate your needs. The best business intelligence software not only integrates with third-party tools to extend your data environment, but they typically allow cross-platform access to all users.
Look for a solution that integrates with your CRM, ad networks, help desk software, ERP, and more.
2) Custom Development
How are you going to use BI?
Some solutions offer cookie-cutter tools for analytics. This will be fine for some of you. However, other organizations may want to develop custom applications for data analytics.
If you have an in-house IT team or development team, consider their needs before finalizing your decision. You may want to get BI software with an open API and developer tools to provide your IT team with more flexibility for development.
3) Data Visualization and Reporting
Don't lose sight of the main reason why you're searching for BI software. These tools give you actionable reports for improved decision making within your organization.
And the best way for most of us to analyze data is with visual reports. So make sure those reports are easy to understand and digest.
It's also important that your reports are sharable. The people generating those reports may not be the final decision-makers. So whether you want to share those reports across departments, with managers, with partners, or with clients, make sure they can be read and understood by the end-user.
Best Business Intelligence Software
The 8 best business intelligence software options to consider:
1) Zoho Analytics – Best business intelligence software for beginners
2) Tableau – Best business intelligence tool for data visualization
3) Sisense – Best business intelligence software for developers
4) Board – Best for corporate performance management
5) Dundas – Best for flexibility and customization
6) Clear Analytics – Best basic business intelligence software
7) GoodData – Best BI tool for embedding analytics
8) Yellowfin BI – Best full business intelligence product suite
Read more here.
[optin-monster slug="em8z7q6hga9elmy1dbgb"]