TECHNOLOGY
Best Electronic Signature Software
Discover the best electronic signature software, which electronic signature software is the best and get the list of the top 7 best electronic signature software options to consider using for your business.
Gone are the days of signing documents with a pen on paper. No more printing, scanning, faxing, or mailing physical paperwork for signatures, either.
Electronic signature software has changed the way businesses operate.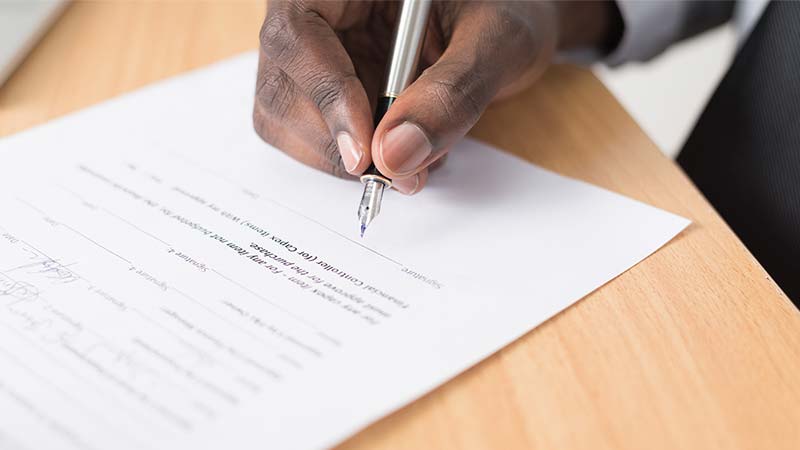 What is the Best Electronic Signature Software?
These tools eliminate the need for in-person appointments and other complexities associated with traditional ways of signing paperwork. With electronic signature software, it's possible for businesses to sign documents and collect signatures from people in different corners of the world.
In efforts to go paperless and improve operational efficiencies, businesses in nearly every industry turn to e-signature tools.
Here is the list of the top 7 best electronic signature software options to consider using for your business:
1) DocuSign — DocuSign is the best for contract lifecycle management, used by more than 500,000 organizations and hundreds of millions of signers around the globe.
2) SignEasy — SignEasy is the best e-sign mobile app with over 35,000 businesses trust it in a wide range of industries, and more than 26 million documents and counting have been signed with this software.
3) HelloSign — HelloSign is the best for businesses sales contracts used by 80,000 customers and millions of signers worldwide.
4) KeepSolid Sign — KeepSolid Sign is the best for team sharing and collaboration, trusted and used in use cases like sales, human resources, service provisioning, and real estate.
5) Secured Signing — Secured Signing is the best electronic signature software for notaries with basic features that you need in an e-sign solution.
6) PandaDoc — PandaDoc is the best for document automation, used with more than 20,000 businesses rely on this software for closing deals and collecting digital signatures.
7) MSBDocs — MSBDocs is the best for industry-specific compliance, an all-in-one solution for document management and electronic signatures.
Read more here.