November 18, 2021

Cloudways Flexible & Transparent Pricing
Pay as you go plans that work for your business:
* 24/7/365 Support – Free online support, with optional add-ons to enhance your service.
* Pay As You Go – Pay only for the resources you consume with pay as you go billing.
* Free Migration – We migrate your first website to Cloudways for free.
* Free SSL Certificates – Secure your website with easy-to-install SSL certificates for free.
* No Lock-in – Freely use our services without being tied up in a contract.
* Unlimited Applications – Freedom to host unlimited applications on any plan.
Get 25% Discount for 3 Months Use Code: THEDOUGH
Good morning.
Today's roundup:
1) Apple Unveils a New Small Business Service That Brings Together Device Management, Support and Storage.
What is Apple Business Manager?
Apple offers many tools and services that make it easy to set up and leverage Apple devices for work, whether employees are at home or in the office. IT administrators can utilize helpful functionalities and manage users, content and devices from a web-based portal called Apple Business Manager.
2) Google Loses Antitrust Shopping Search $2.8B Fine But Wins iOS Tracking UK Case $4B Fine.
3) YouTube gives dislikes the thumbs-down, hides public counts.
YouTube has announced that it'll be hiding public dislike counts on videos across its site, starting today. The company says the change is to keep smaller creators from being targeted by dislike attacks or harassment, and to promote "respectful interactions between viewers and creators." The dislike button will still be there, but it'll be for private feedback, rather than public shaming.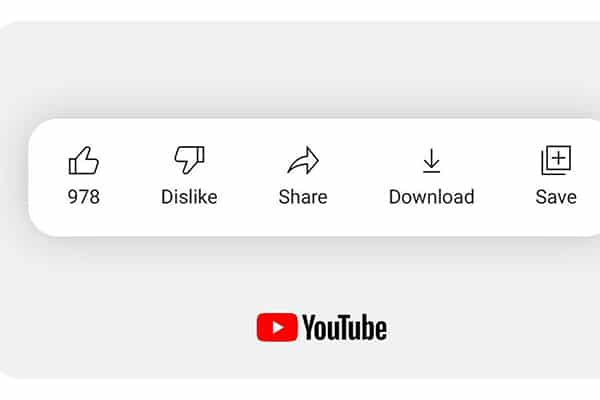 4) Microsoft partners with Meta to integrate Teams into its Facebook-like Workplace.
5) Instagram tests 'Take a Break' reminders on an opt-in basis.
6) LinkedIn Lets Freelancers Promote Their Services for Free.
7) Twitter and ViacomCBS announce global content partnership, plans for Twitter 'Watch Parties'.
8) Google: Machine Written Content May Be Okay for Ranking Soon One Day.
9) TikTok Runs in The Family: 2021 Trend Report.
10) Google Shares Key Product Trends for the Holidays, Based on Google Search Volume.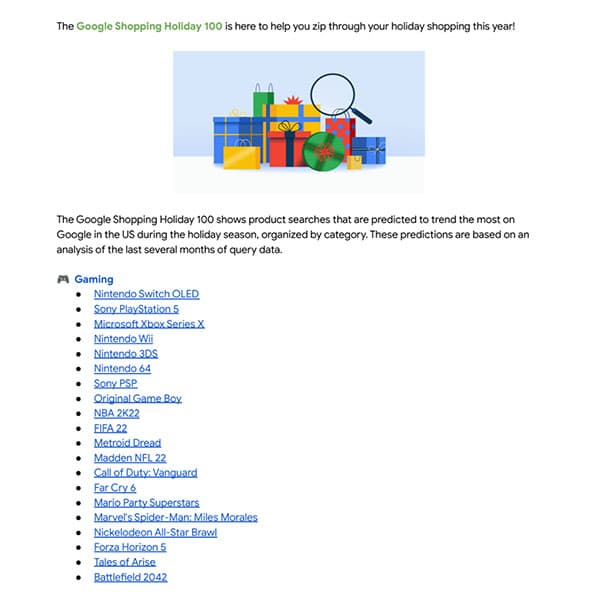 11) SEO Split-Testing Case Study: Persuasive Copy Wins Again.
12) Twitter is launching a dedicated crypto team, part of its push toward decentralization.
More insights to explore…
How to Craft a Digital Advertising Strategy that Combats Rising Costs and Captures New Customers.
Meta's ban on 'sensitive' ad categories doesn't spell the end for microtargeting on Facebook.
The 10 Latest Google Ads Updates: What You Should Know and Do.
Have an awesome day!
— Itay Paz
Netflix, Inc. 100 Winchester Circle Los Gatos, Ca 95032, USA
Amazon Human Resources Phone Number
Pharmacist License Lookup Massachusetts
Domino's Pizza Corporate Office
Clickbank Headquarters Location
Penn State Federal School Code
How Much is an Indiana Hunting License?
Make an Appointment Wells Fargo
What is second tier commission?
What is a two-tier affiliate program?
Influencer marketing business model
Where to find affiliate marketers?
Advanced affiliate marketing strategies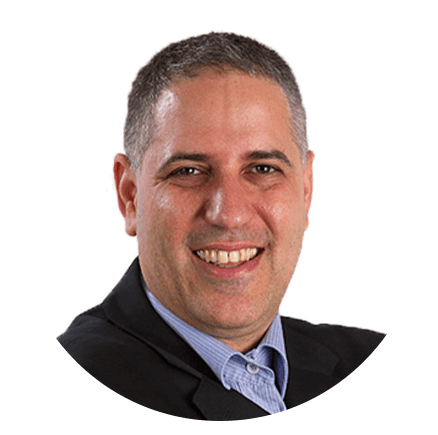 Itay Paz
Founder & CEO
Morning Dough
Follow Itay:
Twitter
/
Facebook
/
Linkedin
---
Advertise // Contact Us // Past Newsletters
Digital Marketing Consulting // Webinar Consulting
Copyright 2021 Morning Dough. All rights reserved.
POBox 1822, Kadima, 6092000, Israel
Amazon
,
Content Marketing
,
Core Web Vitals
,
Digital Marketing
,
Ecommerce
,
Facebook
,
Google
,
Instagram
,
LinkedIn
,
SEO
,
Social Media Marketing