June 24, 2021

Good morning.
Today's roundup:
1) YouTube says it will no longer let Trump (or any politician) take over its homepage.
Starting today, ads for certain subjects won't show up in the masthead position
YouTube will no longer be accepting ads relating to alcohol, gambling, politics, or "prescription drug terms" for its masthead ad slot, which appears at the top of the website and app, Axios first reported. Google told The Verge the limitations on what kind of ads can appear in this slot will help "lead to a better experience for users."
3) Google still dominates advertiser perceptions SSP report, but the field has toughened.
4) Marketing Services SEO: Growing monthly website traffic by 3012% – Case Study.
5) Survey Breakdown: 72% of writers aren't measured on specific content goals.
6) Apple Mail privacy news spooks email marketers, newsletter creators.
7) Facebook's AI moderator will tell group admins when users are beefing in the comments.
8) Microsoft to end Windows 10 support on October 14th, 2025.
9) Google says it will work with regulators on cutting tracking technologies.
10) You don't have an email marketing strategy: here's how to make one.
11) Brands must go beyond advertising to connect in a post-COVID-19 world.
12) Events: How virtual is reshaping what it means to engage an audience.
13) Stripe hints at growth strategy with identity verification rollout.
14) How to create a compelling unique selling proposition.
15) Google Maps restaurant search results display average ratings pins.
16) How to Use Google Discovery Ads.
17) How to design a blog: The 13 best practices of the top 100+ marketing blogs.
18) Use Google Tag Manager to help you manage your analytics and goal.
19) Mergers & Money: Email security proves popular in deal-making and the market.
20) Why you can't write for Bulletin, Facebook's new Substack clone.
More insights to explore…
25 Lead magnet ideas (with examples!) to feed your funnel.
Why people visit YouTube & how to engage them [New Data].
A Look at 2021 fintech content trends.
8 business blog design examples that keep readers engaged.
Have an awesome day!
— Itay Paz
What does Search Engine Optimization Mean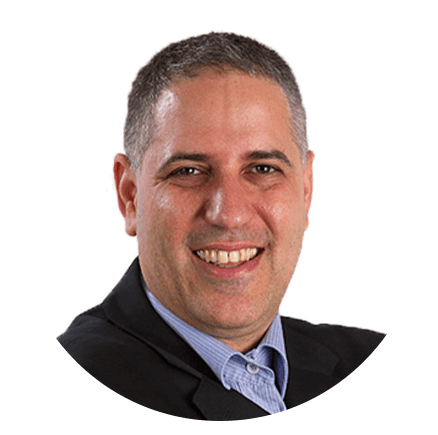 Itay Paz
Founder & CEO
Morning Dough
Follow Itay:
Twitter
/
Facebook
/
Linkedin
---
Advertise // Contact Us // Past Newsletters
Digital Marketing Consulting // Webinar Consulting
Copyright 2021 Morning Dough. All rights reserved.
POBox 1822, Kadima, 6092000, Israel