April 23, 2021


Good Morning.
Today's roundup:
An idea is being floated to backport FLoC blocking code to existing WordPress users.
The backlash against Google's Federated Learning of Cohorts (FLoC) has continued, with a proposal raised in WordPress Core to block the controversial alternative identifier to third-party cookies by default.
The WordPress proposal would see the blogging system use its weight to thwart FLoC.
"WordPress powers approximately 41% of the web — and this community can help combat racism, sexism, anti-LGBTQ+ discrimination, and discrimination against those with mental illness with four lines of code," it states.
2) Big Tech is pushing states to pass privacy laws, and yes, you should be suspicious.
Image: TNW
3) Irish privacy watchdog initiates 'mass action' suit against Facebook.
4) Facebook now lets users export posts and notes to Google Docs, Blogger and WordPress.com.
5) Amazon is finally realizing it has a labor problem.
6) What advertisers stepping into the gaming arena should know.
7) The Unicode Emoji Subcommittee is back, baby.
Image: Google
8) Nobody is flying to join Google's FLoC.
9) How to add your business to Google & Google Maps.
10) TikTok adds new 'business creative hub' to highlight relevant trends and tips in brand use.
11) Review topic clusters as local business content strategy.
12) The search dilemma: looking beyond Google's third-party cookie death.
13) How to create an eye-catching Instagram ad.
14) How you handle email replies matters for great customer experiences.
15) Animated Infographics: 6 stunning examples from B2B and B2C brands (+ takeaways).
16) How to shoot professional-quality video on your iPhone.
17) 6 Ways to actually track social media ROI.
18) How to incorporate search demand in your campaign optimizations.
19) Lead Scoring: 14 Ways for identifying your highest quality leads.
20) Search advertising is resilient thanks to the ecommerce channel.
More insights to explore…
YouTube Provides New overview of how its video recommendation systems work.
10 Tips for discovering what your readers really want.
What to expect when working with a creative agency.
Has COVID-19 changed the impact of Out-of-Home (OOH) advertising?
Have an awesome weekend!
— Itay Paz
Amazon Associates Phone Number
How Long does Snapchat Take to Review Ads
Director of Digital Marketing Salary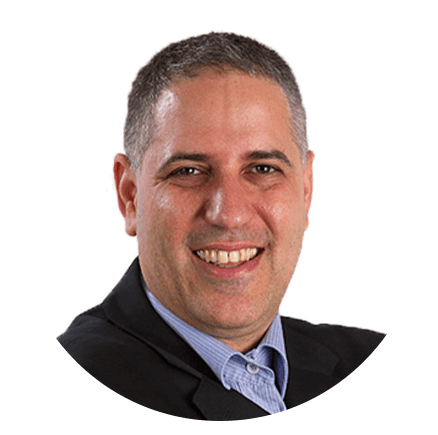 Itay Paz
Founder & CEO
Morning Dough
Follow Itay:
Twitter
/
Facebook
/
Linkedin
---
Advertise // Contact Us // Past Newsletters
Digital Marketing Tools // Digital Marketing Podcasts
Digital Marketing Terms // Digital Marketing Salary
Digital Marketing Consulting // Webinar Consulting
Copyright 2022 Morning Dough. All rights reserved.
POBox 1822, Kadima, 6092000, Israel
Amazon
,
B2B
,
B2C
,
Branding
,
Digital Marketing
,
Ecommerce
,
Google
,
Social Media Marketing
,
TikTok
,
Video Marketing
,
WordPress