September 3, 2021

Good morning.
Today's roundup:
1) The European video game market was worth almost $32 billion in 2020.
2) Twitter boosts Spaces by showing which ones your friends are attending.
The retailer is commercializing its delivery platform, beginning with delivery as a service, helping businesses of all sizes bring their products closer to their customers' doorsteps.
Walmart GoLocal is poised to be a top white-label delivery service provider and furthers the retailer's strategy to build alternative revenue streams and profit pools.
4) Google redesigns 'How Search Works' website.
5) UK could scrap cookie pop-ups and some GDPR restrictions.
6) Google reports data loss in search console.
7) Pinterest pines for more social buyers.
8) LinkedIn: How to blend organic and paid media strategies to drive more conversions.
9) Google search opens complaint thread for title changes.
10) Apple will take a smaller cut of publishers' sales if they join Apple News.
11) Google's not fooled by fake Lighthouse scores.
12) Twitter opens up ticketed spaces to selected users, another step in its creator monetization push.
13) Google: How to think about video ad sequencing.
14) Revitalize your content strategy with TikTok, Instagram and Facebook insights.
15) 14 Click-worthy email subject lines for sales prospecting.
16) Case Study: Lab ELITE helped Chris convert 80% of trial customers.
17) Instagram publishes new 'insider' magazine which explores emerging platform trends.
18) Make your educational video content shine: 3 companies using channel galleries.
19) After Signup vs. Welcome Emails: Why you need both for your ecommerce store.
20) Leveraging influencer for performance marketing in e-commerce.
More insights to explore…
COVID-16 change how you do SEO? Poll results.
Using TikTok Spark Ads: A marketer's guide.
Why publishers should choose editorial over generic analytics.
How QSR loyalty programs stack up in 2021.
Have an awesome weekend!
— Itay Paz
University of Phoenix School Code
Handicap Placard MA Phone Number
25k a year is how much an hour?
NY State of Health Phone Number
National General Roadside Assistance
Digital Marketing Position Salary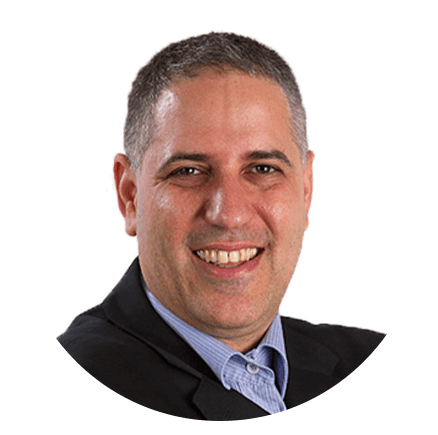 Itay Paz
Founder & CEO
Morning Dough
Follow Itay:
Twitter
/
Facebook
/
Linkedin
---
Advertise // Contact Us // Past Newsletters
Digital Marketing Consulting // Webinar Consulting
Copyright 2021 Morning Dough. All rights reserved.
POBox 1822, Kadima, 6092000, Israel
Apple
,
Digital Marketing
,
GDPR
,
Google
,
LinkedIn
,
Pinterest
,
SEO
,
Shopify
,
Social Media Marketing
,
Twitter
,
Video Marketing