January 21, 2021

Good Morning.
Today's roundup:
Upwork has announced the early global launch of Project Catalog, a curated collection of predefined projects that customers can browse and buy from in just a few clicks.
The release comes at a time when companies of all sizes are discovering the power of Upwork and transforming their workforce models to leverage highly skilled, independent talent across a broad range of core functions.
The launch is part of Upwork's ongoing focus on creating more innovative and powerful ways for businesses and talent to work together, whether through Upwork's Enterprise suite of services, its Talent Marketplace, or the latest way to leverage Upwork, Project Catalog.
2) Google confirms a way to hide internal links.
3) The marketing strategy that grew ecommerce sales 10x in 18 months.
4) European publishers should pay attention to US local news experiments in 2021.
5) Best practices for influencer marketing to Gen Z post COVID-19.
6) Google's John Mueller clears confusion about Mobile-First Index.
What is Google's Mobile-First Index?  |  Canonical URL meaning
7) Twitter Ads for B2B: How to actually generate leads on twitter.
8) Microsoft Teams may be tracking more of your info than you think.
9) Taboola joins Instagram in introducing "Stories" for the open web.
10) The Great search intent analysis of 2020: Top SEOs on user intent + big data case study on intent changes.
11) Google: Paying bloggers to write for Dofollow backlinks is against our guidelines.
12) Not everyone wants marketing to return to 'normal', Mars' CMO doesn't.
13) 3 Critical PPC lessons from 2020 for a brilliant 2021.
14) Google Video on traffic fluctuations and ensuring healthy navigation for sustainable monetized websites.
15) Developing a blog content strategy: A step-by-step guide.
16) The best-laid plans: can we predict anything about 2021?
17) The top 4 tips for creating high converting Facebook landing pages.
18) SMS Marketing 2021: How ecommerce, D2Cs and others are leveraging this Emerging consumer Touchpoint.
19) 10 Personality traits that all successful entrepreneurs share.
20) Neil Patel: How to find lucrative link-building opportunities in under 60 seconds?
Have the best day!
— Itay Paz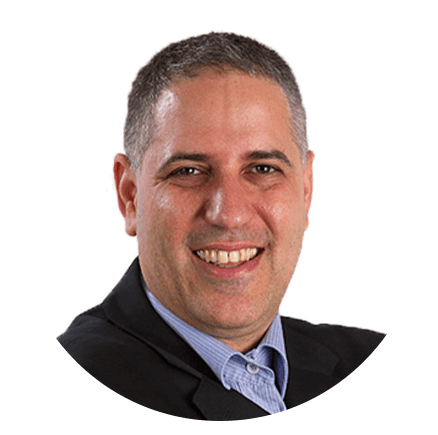 Itay Paz
Founder & CEO
Morning Dough
Follow Itay:
Twitter
/
Facebook
/
Linkedin
---
Advertise // Contact Us // Past Newsletters
Digital Marketing Consulting // Webinar Consulting
Copyright 2021 Morning Dough. All rights reserved.
POBox 1822, Kadima, 6092000, Israel