January 14, 2022

Please help us and vote for Morning Dough
thank you!
Good morning.
Today's roundup:
1) Best Buy launches in-house ad business.
2) Google: Stock Levels Should Not Impact Search Rankings
Former President Donald Trump's new social network, Truth Social, will launch on iOS on February 21st, according to a listing on the App Store. (That's Presidents Day, if you didn't know. Subtle.) The app is being made by the Trump Media and Technology Group (TMTG), Trump's new media company led by former US Rep. Devin Nunes.
Truth Social looks very much like a Twitter clone, based on screenshots in the App Store listing. The profile page shown in one screenshot looks almost exactly like Twitter's, and posts appear to have icons for replies, retweets, faves, and sharing. (Truth Social describes each individual post as a "truth" in the app's description. The retweet equivalent is apparently called a "re-truth.")
4) Google's John Mueller: How to Help Google Rank Products with Duplicate Descriptions.
5) Twitter's Testing Advanced Search Tools for Direct Messages.
6) Facebook Adds New Features to Creator Studio, Including Stories Highlights and Timeline View for Posts.
7) Pinterest Shares New Insights into How Brands Can Enhance Appeal Among Gen Z Consumers.
8) Google People Also Ask with Read Full Answer Button.
9) European Consumer Spending in Mobile Apps Grew 23% in 2021 to More Than $18 Billion.
10) Top app monetization methods amid the rise of digital privacy.
11) How the metaverse is influencing 2022's tech trends.
12) Computer monitors were inventive and interesting at CES 2022.
More insights to explore…
Why first-party data collection should be a priority for marketers.
Most "Types" of Content Marketing Are Nonsense. Here Are 5 That Actually Make Sense.
Have an awesome weekend!
— Itay Paz
Walmart Human Resources Phone Number
Nebraska State Department of Education
Dunkin Donuts Human Resources Employment Verification
Chevron Federal Credit Union Employment Verification
Penn Foster Federal School Code
Thomas and Company Verification of Employment
Missouri State Board of Cosmetology
Oklahoma State Board of Cosmetology
Saint Joseph Hospital Phone Number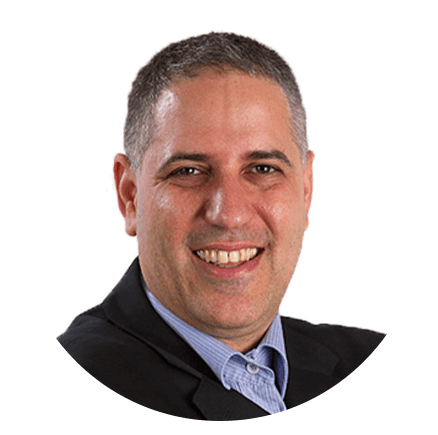 Itay Paz
Founder & CEO
Morning Dough
Follow Itay:
Twitter
/
Facebook
/
Linkedin
---
Advertise // Contact Us // Past Newsletters
Digital Marketing Consulting // Webinar Consulting
Copyright 2021 Morning Dough. All rights reserved.
POBox 1822, Kadima, 6092000, Israel
Amazon
,
Content Marketing
,
Digital Marketing
,
Ecommerce
,
Facebook
,
Google
,
LinkedIn
,
Mobile Apps
,
Mobile Marketing
,
Online Conferences
,
Online Events