💰 Trump Executive Order Effects Blogs, Recipe Sites & Forums

Good Tuesday morning. Hope you're ready for this coming week we're starting the process of getting out of the lockdown in most parts of the world, moving towards the economy starting its initial stage of reopening, allowing business owners, affiliate marketers and digital marketers to get reorganized towards relaunching of online marketing activities.
In today's edition:

 A New Presidential Executive Order Effecting Content & Social Websites


Getting Things Done & Get Results


Chrome Will Block Push Notification


Inside The Mind of a Master Procrastinator
Keep Safe & Healthy!
— Itay Paz
Trump Executive Order May Effect Websites Including Blogs, Recipe Sites & Forums.
Following a multiday feud between the president of the united states, Donald Trump and Twitter, the president has just signed a special executive order on preventing online censorship that may affect many websites & business owners.
It all began when the social media giant applied for the first time an informational label to one of the president's tweets on Tuesday that made the president to take it to the next level, protecting the freedom of speech and sign this executive order.
How Does It Affect You
The order includes all websites that publish user-generated content that is moderated. According to the executive order, as published in the post on this post on Search Engine Journal, a website who restricts any access to content that may be considered to be doing illegal action and can be prosecuted by the name of freedom of speech.
At the same time rather than increasing the freedom of speech, this executive order puts the user content websites open to legal actions by allowing to publish content that might be offensive, harassing, filthy, violent and more.
While it is now aimed towards the social media giants such as Twitter, Facebook & Google, you need to be aware of the fact you might need to be on top of the content published on your website.
This is probably not the end of that…
We will keep following and updating you on new developments.
PUSH NOTIFICATIONS UPDATE
Google Chrome to Crack Down on Abusive In-Browser Notifications
Google has announced that the upcoming Chrome browser update will turn on a setting that is going to cut down on the number of push notifications that Chrome will display on websites that have been flagged for abusing notification prompts.
Starting July 14, at the release of Chrome 84 release, according to PC-Magazine, Chrome will automatically turn on the quieter permission UI for websites that have been flagged for abusing the notification prompts. The change will roll out on July 14 in the Chrome 84 release.
It is a great news for the Chrome users but businesses, affiliates and digital marketers who are using push notifications for traffic generation, could be losing a significant part of their traffic as Chrome browser has the biggest market share.
Browser Market Share (According to NetMarketShare)
| | |
| --- | --- |
| Chrome: | 68.06% |
| Firefox : | 6.68% |
| Edge: | 6.44% |
| Safari: | 3.66% |
| Others: | 6.95% |
If you're using push notifications, it will be very smart of you to consider that for your traffic and sales plan.
Scheduling Posts Are Now Available On Facebook, Instagram & Twitter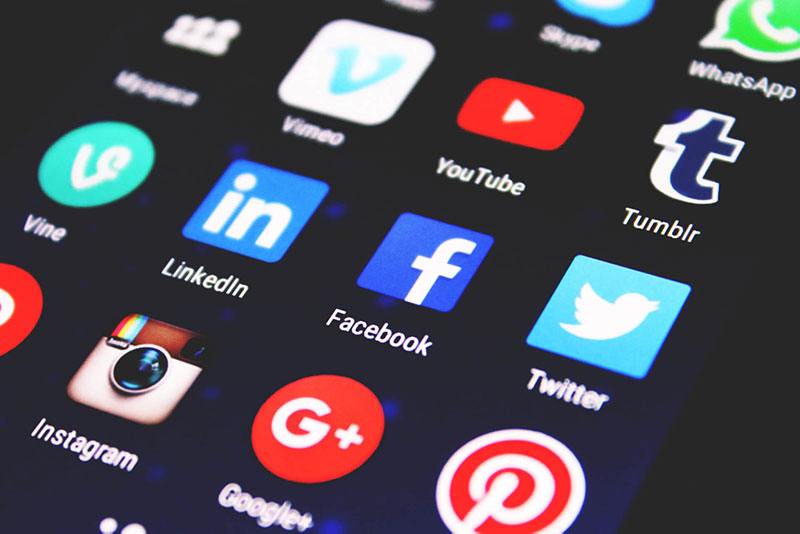 More than one year after Gmail has introduced the feature that allows you to write an email now and schedule to be send later for free (with no need for extra tools), giant social media Facebook, Instagram & Twitter are following and announced the same feature allowing you to schedule posts in advance.
Inside The Mind of a Master Procrastinator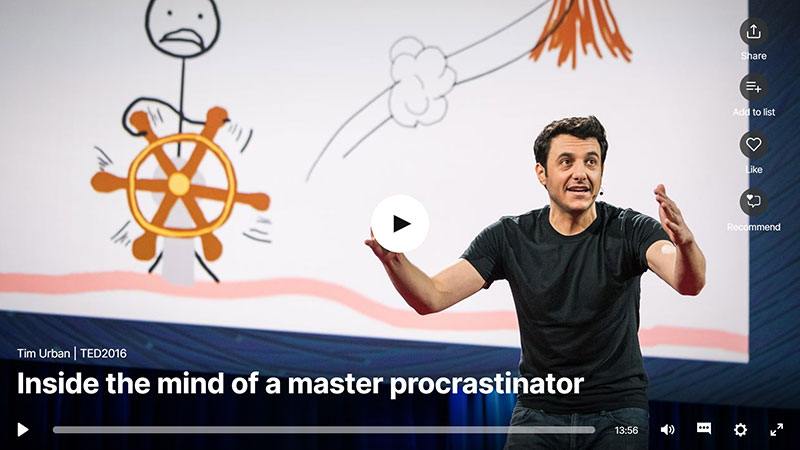 People who work from home are procrastinating on a regular basis and never been able to shake this habit of waiting until the very last minute to complete the task at hand and getting things done.
Now, more than ever, business owners, affiliates and digital marketers worldwide, are working from home, struggling with procrastination as they have their family indoors with them challenging them from getting things done.
A few years back, Tim Urban delivered one of the most insightful and hilarious TED lectures on procrastination and encouraging us to think harder about what we're really procrastinating on, before the deadline arrives.
We thought there is no better time than now to put it in-front of you.
Watch the complete powerful TED lecture here.
MARKETING GLOSSARY YOU SHOULD KNOW
CPM – stands for "Cost Per Mille" but the actual meaning is "Cost Per Thousands Impressions". CPM is the dollar amount (or other currency) which you are paying for advertising per one thousand impressions for your advertising. For example: if you're advertising cost is $5 CPM, it means you're paying $5 for every 1,000 impressions of your ad.
eCPM – stands for "Effective Cost Per Mille" but the actual meaning is "Effective Cost Per Thousands Impressions". eCPM is the effective dollar amount (or other currency) which you are paying for advertising per one thousand impressions for your advertising. The measuring here is based on the revenues earned from advertising. For example: if you're ad had 1,000 impressions which generated $4,000 in revenues means that you are paying $4 eCPM.
MEETING & SPEAKING ONLINE
Professional Video Meetings Has Never Been More Accessible After Google Announced Its Premium Video Meetings Free For Everyone.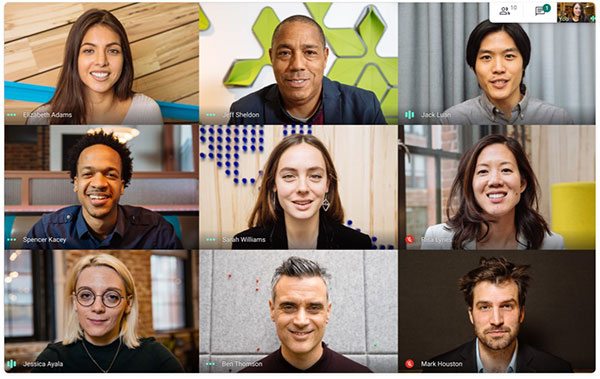 The most common App used with all smartphones is WhatsApp, Facetime for IOS devices and Skype while using a desktop.
Due to COVID-19 pandemic now not only business owners, affiliates, digital marketers are working from home but also hundreds of millions of employees worldwide and they need a solution for not only meetings but also for lectures and conferences.
Right away, the 2 most common solutions were Zoom and GoToMeeting/GoToWebinar (tripling the Zoom stock on NASDAQ).
Google has announced Google Premium Video Meeting (an advance version of Google's Hangout) to be completely free allowing you to make quality video meetings, conference calls and even online conferences for free.
Working from home brings different challenges including getting things done. Until recently it
While this might not be related directly to online marketing, we've notice an English word that has intrigued us and thought you should know as well.
What is the correct spelling the word Below? is it with 1 or 2 'L's? Below or Bellow?
See the correct answer at the end of the dough newsletter.
HELPING YOUR BUSINESS THROUGH COVID-19
New Zealand's Are First In Line To Receive A Chunk From $800+ million in Google Ad Credits
At the end of last March, Google has announced an $800+ million to support small businesses and crisis response due to the COVID-19 pandemic.
Business owners, affiliates and digital marketers worldwide were searching on how to apply to get a piece of this huge ad credit while Google said there is no application process and no action needed to be taken and they will contact the advertisers.
Eligible for Google's ad credit are small and medium-sized businesses globally, who have advertised and spent with a Google Ads in at least ten out of twelve months of 2019 and also during January and/or February in 2020.
According to a post in Inside Performance Google Ads' $800 million support money began to rolling out for Google's customers with billing address in New Zealand when each eligible customer will receive a credit of up to $1,000.
So, what is the correct spelling the word Below? is it with 1 or 2 'L's? Below or Bellow?
The correct answer is that they are both a word in English depending on what you want to say:
Below (with 1 'L') functions as a preposition or an adverb and means beneath something else. Bellow (with 2 'L's) is a verb that means to yell loudly, or a noun referring to a device used to keep a fire burning.
Help Us Improve The Morning Dough
We're constantly working to improve our content we're delivering you daily. We appreciate your opinion and we'd be happy to hear from you with feedback on this newsletter issue and topics that interest you for future newsletters. Simple hit the reply button – all replies will be read towards the improvement of our newsletter.
Copyright 2020 Morning Dough. All rights reserved.
POBox 1822, Kadima, 6092000, Israel