July 2, 2021

Good morning.
Today's roundup:
1) Google will now consider letting your video, music or book app evade its 30 percent cut.
2) YouTube will make unlisted videos uploaded before 2017 private next month.
3) Target will top $18 billion in US ecommerce sales this year.
Target's recent ecommerce growth is nothing short of extraordinary. This year, its US ecommerce sales will reach $18.64 billion—almost as much as all its US ecommerce sales from 2016 to 2019 combined.
The company's omnichannel services are a key force behind this acceleration, and its same-day services, in particular, have played an integral role. During Target's Q1 2021 earnings call, CEO Brian Cornell said more than 95% of the quarter's sales—both online and offline—were driven by the brick-and-mortar stores.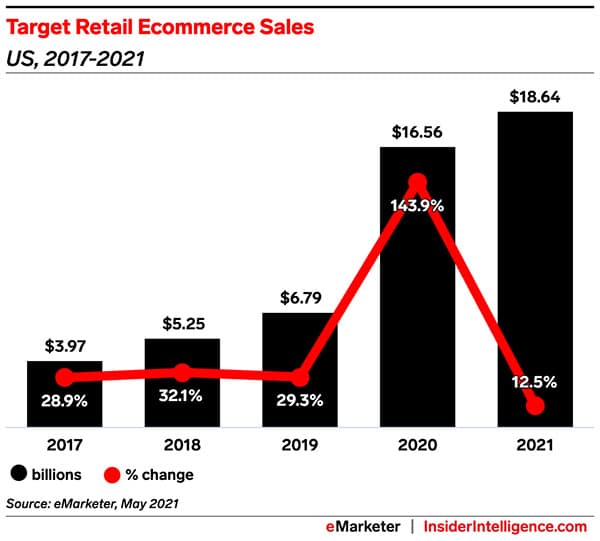 4) YouTube ad data suggests around 40% of viewership now happens on TV screens.
5) Prepare for take-off: 4 ways Twitter can help you connect with travel customers.
6) 66% of marketers to increase mobile ad budgets in 2021.
7) Digital News Report 2021: Top 5 takeaways for publishers.
8) How agencies are preparing for a cookieless future.
9) A quarter of global app users consent to tracking on iOS 14.
10) Why former Google ads boss Sridhar Ramaswamy is building an ad-free search engine.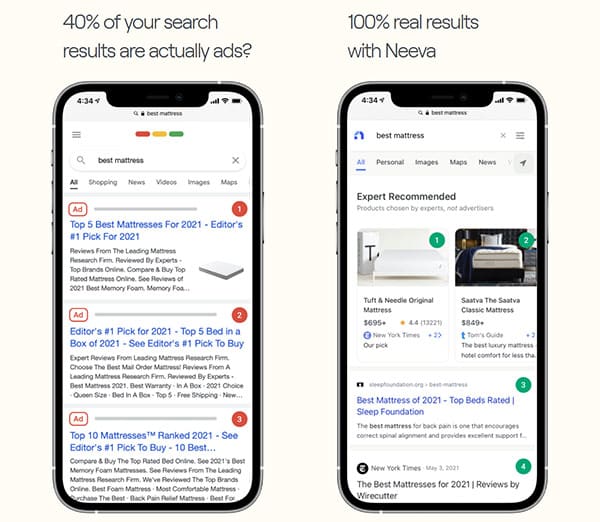 11) How the pandemic has transformed B2B marketing forever.
12) Stop screenshotting, Twitter can now share your tweets straight to Instagram.
13) Microsoft warns: Now attackers are using a call center to trick you into downloading ransomware.
14) Google merchant center inaccurate availability enforcement.
15) Google My Business rush hours & about your company reports.
16) How to increase return on ad spend for Facebook Ads.
17) Social media use up across all generations during pandemic.
18) Facebook: Advancing AI to make shopping easier for everyone.
19) How to hire the right SEO expert.
20) Nearly all companies plan on a hybrid workforce post-pandemic.
More insights to explore…
19 Tips to better prepare for a reporting meeting.
How SEO impacts brand awareness.
Selling on LinkedIn without ads.
How long does inbound marketing take to see results?
Apple: Only our App Store can protect your iPhone from sideloaded malware.
Have an awesome weekend!
— Itay Paz
Salt Lake City Airport Lost and Found
Tampa Florida is in What County?
40000 a year is how much an hour?
Alabama State Department of Health
California Unemployment Office
BMW Roadside Assistance Number
CVS Human Resources Phone Number
How much is Florida fishing license?
Bank Of Baroda Customer Care Number
What is the capital of Germany?
Amazon Canada Telephone Number
Cargill Human Resources Number
Quest Diagnostics Phone Number
Customer Service Number for AT&T
Director of Digital Marketing Salary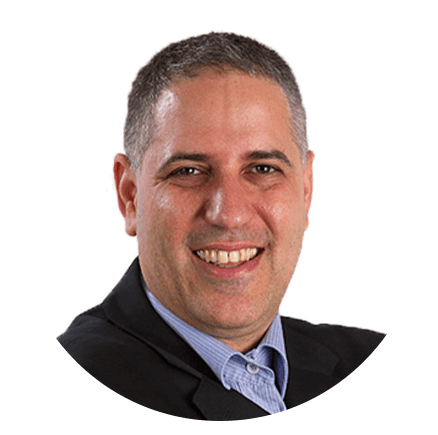 Itay Paz
Founder & CEO
Morning Dough
Follow Itay:
Twitter
/
Facebook
/
Linkedin
---
Advertise // Contact Us // Past Newsletters
Digital Marketing Consulting // Webinar Consulting
Copyright 2021 Morning Dough. All rights reserved.
POBox 1822, Kadima, 6092000, Israel
B2B
,
Digital Marketing
,
Ecommerce
,
GMB
,
Google
,
Microsoft
,
Online Advertising
,
SEO
,
Target
,
Twitter
,
YouTube