August 6, 2021

Good morning.
Today's roundup:
1) TikTok launches new 're:make' campaign to pay tribute to classic ads.
2) Google says it does not ignore all Edu links.
3) Snapchat launches new 'campaign lab' to help guide marketers on best snap ads approaches.
Snapchat is looking to provide more guidance for brands seeking to maximize their Snap ad performance with a new element called 'Campaign Lab', available within Snap Ads Manager, which will enable marketers to run split tests, view full results, and get recommendations on next steps.
As you can see here, the new Campaign Lab provides access to all of Snapchat's various split testing options and tools, with separate screens for testing and results.
As explained by Snapchat:
"[Campgin Lab] includes actions, insights, and learning agendas to help you understand where to start your tests, form hypotheses, identify what's working, and take action accordingly to inform your campaign strategy."
4) YouTube adds new connected TV ad improvements, new tools to maximize audio ad creative.
5) LinkedIn publishes new guide on effective brand building strategies.
6) Snapchat launches new ad campaign to maximize its growth momentum.
7) Pinterest loses 24 million users as lockdowns ease and physical stores re-open around the world.
8) Record growth for CDPs in 2021.
9) Google: Suggestions for ranking product pages.
10) Multi-channel ecommerce marketing strategies you should know.
11) Twitter adds new spaces sharing options, new search tools to improve spaces discovery.
12) Wise.com SEO case study: 5 reasons why their SEO rocks.
13) Instagram Ads Cost: How to set them up & keep costs down.
14) Display & Video 360 gets new frequency and reach metrics.
15) Create company press pages the media will love with 9 helpful examples.
16) 5 Ways to significantly increase your return on ad spend (ROAS)
17) JPMorgan steps up as first big US bank offering broad retail crypto funds access.
18) Higher conversions, more sales: your conversion rate optimization starter guide for 2021.
19) Livestream e-commerce: Why companies and brands need to tune in.
20) How to write a perfect Facebook post.
More insights to explore…
14 Easy ways to carve out creative time for your business.
How to optimize web modals and boost visitor engagement.
12 Best mobile testing tools for WordPress (free & paid).
E-commerce skyrocketed during the pandemic. Now Instagram, Facebook and Snapchat want in.
Have an awesome weekend!
— Itay Paz
Pearson Airport Contact Number
Customer Service Number for IRS
T-Mobile Customer Service Number
What is the capital of New Zealand?
What Ocean Surrounds Australia?
American Eagle Credit Card Phone Number
How much is a hunting license in Georgia?
Austin Public Health Phone Number
Fedex Human Resources Phone Number
Triple AAA Roadside Assistance Number
Unemployment Office Springfield MO
$40 000 a year is how much an hour?
NAIC for Allstate Car Insurance
Tennessee Driver's License Renewal
Air Canada Customer Service Number
BMO Harris Bank Headquarters Phone Number
NJ Department of Health Phone Number
Is Weed Legal in the Maldives?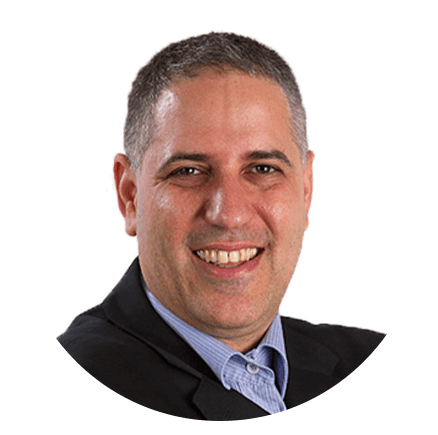 Itay Paz
Founder & CEO
Morning Dough
Follow Itay:
Twitter
/
Facebook
/
Linkedin
---
Advertise // Contact Us // Past Newsletters
Digital Marketing Consulting // Webinar Consulting
Copyright 2021 Morning Dough. All rights reserved.
POBox 1822, Kadima, 6092000, Israel
Digital Marketing
,
Ecommerce
,
Google
,
Google Ads
,
Instagram Ads
,
Pinterest
,
SEO
,
Snapchat
,
TikTok
,
Twitter
,
Video Marketing