May 20, 2021


Good Morning.
Today's roundup:
1) Half of TikTok users have made purchases on the app.
2) Amazon's $300 million tax bill rejected by EU judges.
Every year, people around the world send nearly $700 billion to friends and relatives in their home countries, which pay for essential expenditures like healthcare, education, bills and more. According to a recent Mastercard study, 73% of people regularly send money abroad. However, in the last year, 38% of people surveyed reported greater involvement in international payments. This suggests that as the pandemic continues to create uncertainty, easing the financial anxieties of loved ones is even more critical.
4) WordPress 5.7.2 patches a critical vulnerability.
5) YouTube will pay $100 million to creators using its TikTok competitor.
6) TikTok is reportedly pulling a Facebook and adding in-app shopping.
7) Google: We do not use the trust project directly for search rankings.
8) Google Spam Joke: Just don't let google know about your guest blog posts.
9) Top YouTube searches in 2021.
10) Google Explains: How ads appear in Google Search.
11) Spotify adds timestamped podcast sharing and other social features.
12) How an ecommerce company used deep links to boost its checkouts by 126%.
13) Clubhouse Strategy: How your business can benefit.
14) Earn more with Google's web stories playbook.
15) 'Direct selling is more relevant than ever': Avon on attracting a new generation.
16) How to manage your content assets so they're found and used.
17) Is your inbox asking you to unsubscribe? Don't Panic.
18) 30x sales in one year: fanjoy's journey of being the merch powerhouse behind top social stars.
19) 3 effective ways to display testimonials on your website.
20) No budget? No problem. Here are eight marketing tools that are totally free.
More insights to explore…
12 Email list management best practices for more engagement in 2021.
Social media for big companies: 10+ inspiring examples.
How to write advertising headlines like these 8 awesome examples.
The Slice is a weekly curation of good reads tools at the intersection of technology, entrepreneurship and productivity that helps you feel inspired and become a better maker join here.
Have an awesome day!
— Itay Paz
How Do I Talk to A Real Person at UPS?
Which Company Uses the Most of Your Personal Data
Instagram Pinned Comments Feature
Marketing Lessons from Shark Tank
Best Landing Pages Builders for Affiliates
How to Create a Content Marketing Campaign
How to Analyze Instagram Stories
How to Display Your Facebook Timeline in WordPress
How to Prepare Your Ecommerce Ad Strategy
Practical Tops for Ecommerce Business
Google Default Search Engine on Firefox Browser
Trending Products to Sell on eBay
Test Website on Different Devices
Best Digital Marketing Events 2021
Keyword Cannibalization in SEO
Digital Marketing Checklist 2021
Affiliate Marketing Manager Salary
Second Tier Affiliate Programs
Web Hosting Affiliate Programs
Recurring Commission Affiliate Programs
Amazon Accelerate Virtual Seller Conference
Facebook Launches Online Events for SMBs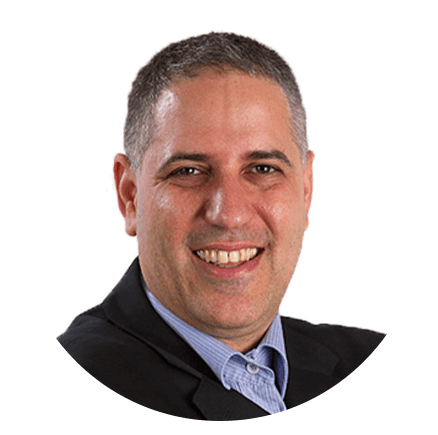 Itay Paz
Founder & CEO
Morning Dough
Follow Itay:
Twitter
/
Facebook
/
Linkedin
---
Advertise // Contact Us // Past Newsletters
Digital Marketing Tools // Digital Marketing Podcasts
Digital Marketing Terms // Digital Marketing Salary
Digital Marketing Consulting // Webinar Consulting
Copyright 2022 Morning Dough. All rights reserved.
POBox 1822, Kadima, 6092000, Israel
Amazon
,
Clubhouse
,
Digital Marketing
,
Ecommerce
,
Email Marketing
,
Facebook
,
Google Pay
,
Online Advertising
,
SEO
,
SMB
,
Social Media Marketing