July 14, 2022

Good morning.
Today's roundup:
1) TikTok Responds to Allegations of Unsecured User Data.
2) eBay to Hold 'Open Studio' Events for Sellers in September.
3) Twitter Launches New 'Brand Connect Playbook' to Provide Guidance for Marketers.
Google's John Mueller said it is probably safe to completely delete your link disavow file if you have not had manual actions for links before and/or you don't have a history of link schemes on the site. He said, he would remove the disavow file because Google is good at ignoring typical spammy looking links that you do not build yourself.
5) Microsoft launches auto-updates for shopping campaigns.
6) Google Merchant Center Website Needs Improvement Policy Update: No Longer Disapproved.
7) Amazon Prime Day 2022: the latest news, deals, and coverage.
8) Google Merchant Center Adds Auto-Tagging for All Free Listings Across All Of Google.
9) Alibaba: NFTs in B2B marketing – is there a future?
10) YouTube Launches Updated Shorts Analytics, New Comparative Display for New and Returning Viewers.
11) Pandemic turns e-commerce doubters into believers.
12) Meta captures 90% of VR headset market share.
More insights to explore…
Gen Z buys into buy now, pay later.
Free or Premium? The decision-making process for publishers in a freemium strategy.
Brands are only a text away from the Gen Z consumer.
Have an awesome day!
— Itay Paz
New Jersey Unemployment Number (NJ UI)
New York Unemployment Number (NYS DOL)
Michigan Unemployment Phone Number (MI LEO)
Pennsylvania Unemployment Number (PA UC)
California Unemployment Phone Number (EDD CA)
Arizona Medical License Lookup
Missouri Medical License Lookup
Pennsylvania Medical License Lookup
California Medical License Lookup
Washington Medical License Lookup
New York Medical License Lookup
Alabama Medical License Lookup
Florida Medical License Lookup
Georgia Medical License Lookup
Illinois Medical License Lookup
North Carolina Medical License Lookup
Chase Bank Make an Appointment
Labcorp Reschedule Appointment
Social Security Phone Appointment
Schedule Passport Appointment Post Office
Make Petco Grooming Appointment Online
Apple Customer Service Appointment
Wells Fargo New Account Appointment
Park Place Lexus Service Appointment
North Carolina Division of Employment Security Login
Southwest Airlines Rapid Rewards Credit Card Login
California Pandemic Unemployment Assistance Login
South Carolina Unemployment Login Portal
Unemployment Benefits Pennsylvania Login
Colorado Medicaid Provider Portal Login
Florida Unemployment Compensation Login
ADP Workforce Now Login Employee Login
Create PNC Online Banking Account
Wellsfargo Sign in Online Banking
Maryland Health Connections Login
Medicaid Medicaid Missouri Portal
Ohio Unemployment Claimant Login
Kentucky Medicaid Provider Login
Pay Home Depot Credit Card Login
Sports Academy Credit Card Login
Quest Diagnostics Empower Login
My Easy Pass Pennsylvania Login
Pacific Gas and Electric Login
Rocket League Login Epic Games
Bank of America Schedule Appointment
Safeway Pharmacy Vaccine Booking
Lowes Kitchen Design Appointment
Bay Eden Senior Center Vaccine Appointment
Mayo Clinic Neurology Appointment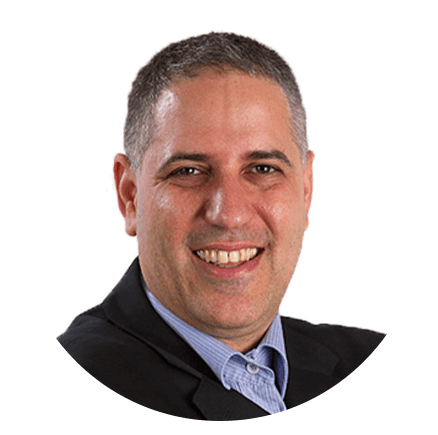 Itay Paz
Founder & CEO
Morning Dough
Follow Itay:
Twitter
/
Facebook
/
Linkedin
---
Advertise // Contact Us // Past Newsletters
Digital Marketing Tools // Digital Marketing Podcasts
Digital Marketing Terms // Digital Marketing Salary
Digital Marketing Consulting // Webinar Consulting
Copyright 2022 Morning Dough. All rights reserved.
POBox 1822, Kadima, 6092000, Israel
Amazon
,
Amazon Prime
,
Content Marketing
,
Digital Marketing
,
Ebay
,
Ecommerce
,
Facebook
,
Google
,
Google Merchant
,
LinkedIn
,
Meta