May 19, 2021


Good Morning.
Today's roundup:
1) Facebook Messenger becomes the third non-Google app to reach 5 billion installs on the Play Store.
2) Google: Raise the visibility of your web stories.
Publishers and creators of all sizes are adopting web stories to create compelling narrative experiences for readers. As more people and publishers use the format, the Web Creator community will continue to be there to answer questions and provide guidance.  If you've been wondering whether you should add Web Stories to your own website, and how, then I have great news: We have a new playbook and design kit in Figma for you to help incorporate Web Stories into your website.
3) Oracle announces 3D game ad performance metrics.
4) Google Ads: Cell therapies and gene therapies are not allowed.
5) Outbrain is introducing QualityRating, balancing user engagement and quality.
6) Prime today, gone tomorrow: Chinese products get pulled from Amazon.
7) Amazon's marketplace could be forever changed by one exploding hoverboard.
8) Cryptocurrency trending on Quora.
9) TikTok moves to the next stage of ecommerce testing, a key shift for the platform.
10) H1 Headings: over 50% of SEOs doing it wrong?
11) 30 Marketers share their most effective LinkedIn marketing strategies.
12) Zoom fatigue is real: Platform's CEO Eric Yuan admits he's affected by it.
13) Google I/O is back and so are we!
14) From Start to Growth: A cheat sheet for selling WordPress products successfully.
15) How to save money with Facebook A/B testing — no matter your budget.
16) List of over 40 sites and directories to submit your podcast to.
17) 16 Most interesting & engaging company pages on Facebook.
18) The Ad Platform: Where political advertisers spent on digital media in 2020.
19) Clickbait headlines are dead, so here's what you should do instead.
20) Link building for SaaS: The SaaS company guide to backlinks & off-site SEO.
More insights to explore…
17 Content marketing strategy tactics for lead generation.
How to define your brand's tone of voice.
12 Facebook ad targeting tips to increase your ROAS.
Here's everything you need to know to use YouTube Shorts, the new TikTok competitor.
Have an awesome day!
— Itay Paz
How to Sell Groceries on Amazon
How to Write Facebook Ads That Reduce Barrier to Purchase
Instagram Ad Campaign Examples for Ecommerce
Slideshare Share Discover Knowledge Get New Leads
Top Vulnerabilities for Websites and Apps
What is Considered Low Quality Content
Trending Products to Sell on Amazon
View Website on Different Devices
Top Digital Marketing Conferences
Application Service Provider Definition
Best Real Estate Affiliate Programs
Transcribing Affiliate Programs
Best Referral Affiliate Programs
Best Gaming Affiliate Programs
How to Create A Content Marketing Campaign?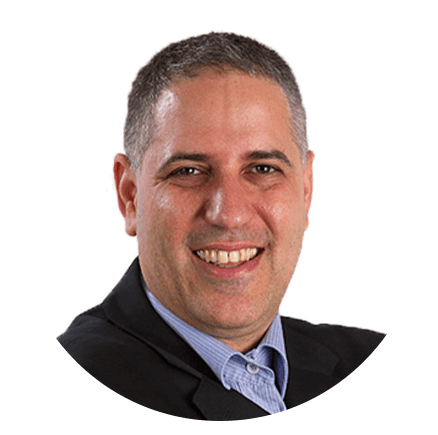 Itay Paz
Founder & CEO
Morning Dough
Follow Itay:
Twitter
/
Facebook
/
Linkedin
---
Advertise // Contact Us // Past Newsletters
Digital Marketing Tools // Digital Marketing Podcasts
Digital Marketing Terms // Digital Marketing Salary
Digital Marketing Consulting // Webinar Consulting
Copyright 2022 Morning Dough. All rights reserved.
POBox 1822, Kadima, 6092000, Israel
Amazon
,
Digital Marketing
,
Ecommerce
,
Facebook
,
Google Ads
,
Online Advertising
,
Outbrain
,
SEO
,
Social Media Marketing
,
TikTok
,
Zoom