June 25, 2021

Good morning.
Today's roundup:
1) New research shows Google serves almost half of all ad traffic on fake news sites.
Businesses are generating vast amounts of data, but instead of putting it to good use, they're letting it sit and rot, never using it to realize various business benefits, new research has said.
3) Amazon brings its cashier-less tech to a full-size grocery store for the first time.
4) Shopify launches first fully remote Dev Degree program in partnership with Make School.
5) Google to work with UK regulators on its big ad-tracking shakeup.
6) Google is giving tabs a major upgrade in Chrome.
7) Google's AirTable rival, Tables, graduates from beta test to become a Google Cloud product.
8) John Mueller answers what to do about link building.
9) Adoption of first-party IDs is nearing third-party cookie volumes for publishers.
10) Google Meet adding second screen 'Companion Mode' experience.
11) Snapchat will let developers put their apps inside its TikTok copycat Spotlight.
12) Fundamentals of link building for ecommerce & affiliate sites in 2021.
13) 7 Link building strategies for local SEO simplified (Matt Diggity Video)
14) Spring partners with Instagram to boost product sales by creators.
15) "The fastest, most flexible way for publishers to diversify their revenue": Strategies that make affiliate marketing work.
16) How to protect your ecommerce store from fake AdSense clicks (In 3 Steps).
17) How to earn or build links to your site in 8 creative ways.
18) Google Trends: How to use Google trending searches to increase your own traffic.
19) How to write a winning about us page: 8 dos and don'ts.
20) Assessing the aftermath of Google's June 2021 Core Update.
More insights to explore…
9 Emotional hooks that will make your content 10x better.
50 Knockout SaaS business blogs for ideas and inspiration.
7 Ways to improve Facebook lead ads.
How to turn a customer into a subscriber.
Have an awesome weekend!
— Itay Paz
What are Vertical Search Engines
Santa Barbara is in What County?
What are Social Listening Tools
What is Twitter Advanced Search
What is Application Service Provider
$35 000 a year is how much an hour?
Colorado State Department of Health
Montgomery Unemployment Office
Toyota Roadside Assistance Phone Number
What is Real Simple Syndication
What does Too Many Redirects Mean
Marriage License in Connecticut
Iris Human Resources Phone Number
Indian Overseas Bank IFSC Code
What Ocean Surrounds Australia?
What is the capital of Denmark?
What is the capital of New Zealand?
When Did Mary Mother of Jesus Die
Customer Service Number for Verizon
Customer Care Number for Airtel Gujarat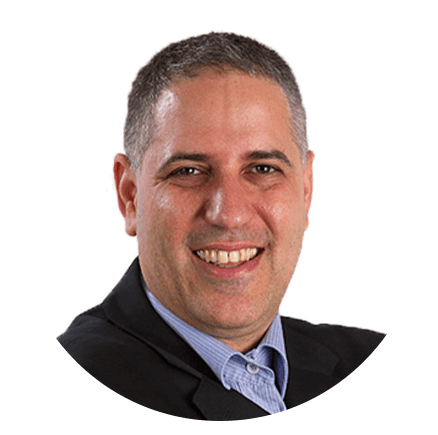 Itay Paz
Founder & CEO
Morning Dough
Follow Itay:
Twitter
/
Facebook
/
Linkedin
---
Advertise // Contact Us // Past Newsletters
Digital Marketing Consulting // Webinar Consulting
Copyright 2021 Morning Dough. All rights reserved.
POBox 1822, Kadima, 6092000, Israel