July 14, 2021

Good morning.
Today's roundup:
1) Donald Trump files sweeping, nonsensical lawsuits against Facebook, Twitter, and Google.
2) Google feared Samsung Galaxy Store and tried to quash it, lawsuit alleges.
Mobile gaming hit Pokémon GO from Niantic has surpassed the significant milestone of $5 billion in player spending as the game celebrates its fifth anniversary.
It means that the artificial reality game generated a whopping $1 billion on average per year.
At the beginning of 2021 (H1), it generated $641.6 milion in revenues. The first half of the year marked the game's best ever, up 34% in revenues over H1 2020 and +130% compared to H1 2017, according to data from SensorTower.
4) Livestream selling is 'QVC on Steroids,' and it turned this Alabama startup into a billion-dollar business.
5) Users can now sell unused domain names for cash with GoDaddy.
6) Google: Improving 3rd party metrics won't boost rankings.
7) Bing testing graphical version of explore further.
8) How to Grow a WordPress plugin to 20K users in 12 months.
9) TikTok triples length of videos.
10) Are exchanged or reciprocal links okay with Google?
11) Facebook's virtual reality ads, streaming vs. cable, and ads on Disney+ and Netflix.
12) Can you use multiple schema tags on the same page?
13) Google offers advice on top ranked spammy competitors.
14) Progressive Web Apps: What they are and when to use them.
15) Alexa: What you need to know and expect from Chatbot ROI.
16) Google AdSense anchor ads wider screens support.
17) 10 WordPress mistakes to avoid.
18) Everything you need to know about Pinterest algorithm in 2021.
19) How to use LinkedIn creator mode: what marketers need to know.
20) Fulfill untapped customer demands through your faceted navigation.
More insights to explore…
10 Geotargeting tips to maximize your Google Ads ROI.
Four great lessons in human-centric marketing.
Why blog post outlines are the secret to successful blogging.
Mad mango on e-commerce SEO vs trade SEO & tools for SEO companies.
Have an awesome day!
— Itay Paz
Islamabad Airport Contact Number
Customer Service Number for Verizon
How Did Mary Mother of Jesus Die
Amazon Germany Corporate Office
What is the capital of Switzerland?
Capital One Credit Card Phone Number
Handicap Parking Permit New York
Texas State Federal School Code
How much is Michigan fishing license?
Ford Roadside Assistance Number
Pennsylvania Unemployment Office
60000 a year is how much an hour?
Centerpoint Energy Phone Number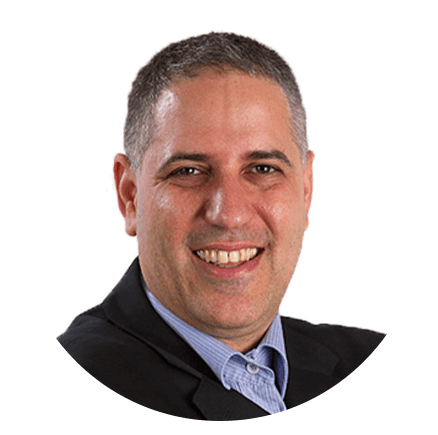 Itay Paz
Founder & CEO
Morning Dough
Follow Itay:
Twitter
/
Facebook
/
Linkedin
---
Advertise // Contact Us // Past Newsletters
Digital Marketing Consulting // Webinar Consulting
Copyright 2021 Morning Dough. All rights reserved.
POBox 1822, Kadima, 6092000, Israel
App Marketing
,
Bing
,
Digital Marketing
,
Facebook
,
Google
,
Livestream
,
Online Events
,
SEO
,
Social Media Marketing
,
TikTok
,
Twitter