November 5, 2021

Good morning.
Today's roundup:
1) PayPal denies Pinterest acquisition plans, avoids ever-tightening regulatory scrutiny on Big Tech mergers.
PayPal announced Monday that the potential $45 billion deal to acquire Pinterest wasn't happening, per Reuters. If it had gone through, it would have been the biggest acquisition of a social media company in the past decade, surpassing Microsoft's $26 million LinkedIn purchase in 2016.
How we got here: Bloomberg reported last week that PayPal was looking to acquire Pinterest. Many saw the potential pairing as a quest for diversification for PayPal, which now has a long list of internet payments competitors. For Pinterest, the merger seemed like a logical next step in monetizing its large and loyal user base.
2) Google Search Console API Gains Discover & Google News Data with Regex Support.
3) Google allegedly creates ad monopoly with Facebook to favor its own exchange according to new, unredacted details from Project Jedi.
4) TikTok Launches 'Made for TikTok' Content Tips Series for Marketers.
5) Microsoft Advertising Partners with Shopify & Google Ads Partners with BigCommerce.
6) Google's John Mueller: Does Content or Links Improve Trust with Google?
7) SEMRush: Google Search Algorithm Updates Are More Extreme This Year.
8) Snapchat Launches New AR Content Studio to Help Brands Develop Innovative AR Campaigns.
9) Google: We Don't Hard Code YMYL Categories into Our Algorithm.
10) Around the World with… The impact of Facebook's outages.
11) Mastercard says any bank or merchant on its vast network can soon offer crypto services.
12) The digital marketing experience of a 250+ year old global luxury brand.
13) Google Ads 3 Strike Bowling Automation for Removing Violating Ads.
14) WhatsApp users can now shop for items by category using 'Collections'
15) Zoom now has auto-generated captions available for free accounts.
More insights to explore…
10 News SEO Tips from The New York Times' Christine Liang.
Introducing Ecommerce Marketing Recipes: 33 Expert-Crafted Recipes to Grow Your Shopify Store.
11 Killer Tactics for Your Local Online Marketing Strategy.
12 Paid Advertising Mistakes & How You Can Make Your Ads Better.
Have an awesome weekend!
— Itay Paz
Does Spirit Airlines Have WIFI?
Suncorp Roadside Assist Contact Number
Target Headquarters Address Minneapolis
Indiana Nursing Board Phone Number
New Jersey Board of Pharmacy License Verification
Netflix, Inc. 100 Winchester Circle Los Gatos, Ca 95032, USA
Expedia Customer Service Number
Renewing Handicap Placard in Louisiana
Department of Motor Vehicles Chicago
What Does 459 Mean in Police Code?
Strayer University Federal School Code
Geico Fax Number for Cancellations
Wisconsin Fishing License Cost
Florida Department of Health Phone Number
State Farm Roadside Assistance Phone Number
New York State of Health Phone Number
Arizona Fish and Game Phone Number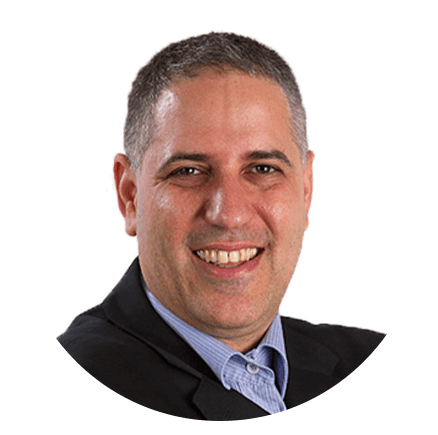 Itay Paz
Founder & CEO
Morning Dough
Follow Itay:
Twitter
/
Facebook
/
Linkedin
---
Advertise // Contact Us // Past Newsletters
Digital Marketing Consulting // Webinar Consulting
Copyright 2021 Morning Dough. All rights reserved.
POBox 1822, Kadima, 6092000, Israel
Amazon
,
BigCommerce
,
Content Marketing
,
Digital Marketing
,
Ecommerce
,
Facebook
,
Google
,
Google Search Console
,
LinkedIn
,
SEMRush
,
SEO