April 20, 2023

Good morning.
Today's roundup:
1) Google Has Not Pushed Search Ranking Updates Where They Got Everything Wrong.
2) Google Ads To Deprecate Non-Last-Click Rules-Based Attribution Models: First Click, Linear, Time Decay & Position-Based Attribution Models.
3) Poll: 30% Use More Than Just Google For Search & Discovery.
Greg Sterling ran a poll on Twitter asking, "Are you now branching out from Google as a search/discovery tool?" Almost 30% of those who answered, which are primarily SEOs/SEms, said they are, while the other 70% said they are sticking with Google 99% of the time.
4) Google: Most Links SEOs Make To Gain Rankings & Manipulate Search Are Ignored.
5) Analysis: Twitter's advertising business seen facing slow recovery.
6) Microsoft Ads introduces PLA Extensions.
7) Twitter's Re-Launching its Creator Subscription Program, with Lower Barriers for Entry.
8) Google Ads Tests Identify Verification For Business Name & Logo In Search Ads.
9) Snapchat Provides New Tips on How to Create Effective Snap Ad Campaigns.
10) Google's John Mueller On Links From News Sites.
11) LinkedIn Announces New Updates for Audience Network Campaigns.
12) Google Bard Adds Google It Related Topics & Release Notes Page.
More insights to explore…
How To Get Your Audience To Give Their Data for Personalized Content.
Microsoft Edge tests a sidebar that you can pin to your desktop.
Easily access the new AI-powered Bing across your favorite mobile apps.
Have an awesome day!
— Itay Paz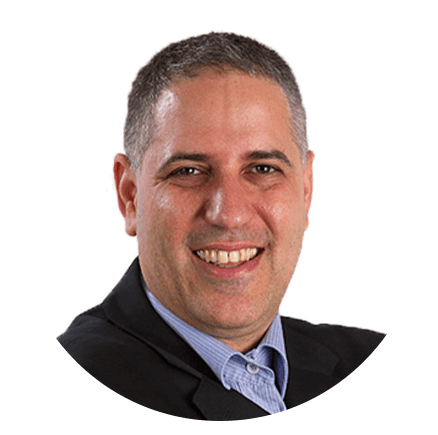 Itay Paz
Founder & CEO
Morning Dough
Follow Itay:
Twitter
/
Facebook
/
Linkedin
---
Advertise // Contact Us // Past Newsletters
Digital Marketing Tools // Digital Marketing Podcasts
Digital Marketing Terms // Digital Marketing Salary
Digital Marketing Consulting // Webinar Consulting
Copyright 2022 Morning Dough. All rights reserved.
POBox 1822, Kadima, 6092000, Israel
Amazon
,
Content Marketing
,
Digital Marketing
,
Ecommerce
,
Facebook
,
Google
,
LinkedIn
,
Meta
,
SEO
,
Social Media Marketing
,
TikTok