June 2, 2021


Good Morning.
Today's roundup:
1) DC attorney general launches antitrust suit against Amazon.
2) Robinhood competitor public is launching in-app live audio programming.
3) YouTube says videos won't get removed for too many flags.
4) Clubhouse reports that a million android users have signed up to the platform over the last two weeks.
5) Surprising statistics about twitter in post-Trump America [2021 Research].
Discover how Shopify helps you to make better fulfillment decisions with order analytics.
Decisions, decisions, decisions. They're everywhere when you're an entrepreneur. From optimizing your homepage banner to choosing product photographs to billing and shipping orders. You're probably making more decisions than you realize. And they all have a cumulative impact on your business.
As we make commerce better for everyone, we believe that entrepreneurship does not have to be a guessing game—though it might feel like one sometimes.
That's why we're expanding the insights you get from your orders data and bringing them closer to your day to day.
7) Google search console performance report to drop rich result type.
8) HTML image tags and how to insert images to enrich your pages.
9) TikTok provides video creation tips for SMBs in new series.
10) Boost your organic content and promote your events with new LinkedIn marketing features.
11) Study: TikTok ranks high for driving female gen Z purchases.
12) Three years on: Is the GDPR having the impact it promised?
13) LinkedIn introduces Event Ads and "boosted" posts.
14) Forrester predicts 70% of US and EU companies planning full shift to hybrid work.
15) How to get YouTube subscribers: 12 tips to increase your fanbase.
16) Using SEO data analytics to identify business gaps.
17) On-page video SEO: how to optimize your video pages.
18) 7 Email copywriting tips we swear by with examples.
19) Why India is asking Twitter and Facebook to remove posts mentioning an 'Indian variant'.
20) 34 Inbound link building strategies to help your site rank higher.
More insights to explore…
How to maximize customer lifetime value in digital marketing.
Lead generation through email marketing – 7 best practices.
Have an awesome day!
— Itay Paz
What is Google Advanced Search
What is Google Algorithm Update
What is a Google Broad Core Algorithm Update
What is Google Knowledge Graph
What is Google Mobile First Index
What is Google People Also Ask Box
What is Latent Semantic Indexing
Trending Products to Sell Online
Test Website on Different Screen Sizes
Best Digital Marketing Conferences
Digital Media Marketing Salary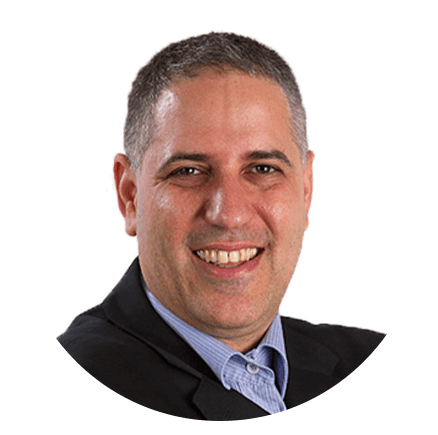 Itay Paz
Founder & CEO
Morning Dough
Follow Itay:
Twitter
/
Facebook
/
Linkedin
---
Advertise // Contact Us // Past Newsletters
Digital Marketing Tools // Digital Marketing Podcasts
Digital Marketing Terms // Digital Marketing Salary
Digital Marketing Consulting // Webinar Consulting
Copyright 2022 Morning Dough. All rights reserved.
POBox 1822, Kadima, 6092000, Israel
Amazon
,
Clubhouse
,
Digital Marketing
,
Ecommerce
,
GDPR
,
Google
,
LinkedIn
,
SEO
,
Shopify
,
Social Media Marketing
,
TikTok