May 5, 2021


Good Morning.
Today's roundup:
1) Malware detected in Google Play apps made purchases from users' phones.
2) Spotify reportedly won't take a cut from podcasters who sell in-app subscriptions.
Privacy may be important for consumers, but stinginess is too. While 30% of US smartphone users say they would pay for subscriptions rather than allow their apps track them, a nearly equal 31% say they would allow all apps to track them if it meant avoiding any fees.
4) Israel's new web hosting rankings could boost online security worldwide.
5) Amazon tests letting sellers email customers directly about new products and sales.
6) Enterprises need to change passwords following ClickStudios, Passwordstate attack.
7) Snap's revenue jumps 66% as user base hits 280M.
8) Google officially dropped Q&A on Google in search results.
9) Why Shoppable UGC is the future of ecommerce experiences.
10) Email marketing strategy: a data-driven guide (with original case studies).
11) How IMA used LinkedIn's targeting tools to boost email signups by 513%.
12) How product led used activation to boost MRR for a client by 20%.
13) How I built a dropshipping store that made $6,667 in under 8 weeks.
14) The digital creator's guide to creating landing pages that convert.
15) This is how your brain looks like after a marathon of video calls.
16) How to remove negative feedback on eBay (Tips for Sellers)
17) How to start a dropshipping business in 2021.
18) The small business guide for how to make infographics.
19) Social Media ROI: How to measure it.
20) 7 Ways to influence buyer decisions with marketing psychology.
More insights to explore…
How 1 retailer's data strategy powers seamless customer experiences.
How to gain value from broken backlinks.
How to use Amazon posts to promote your products.
Gated content for B2B marketing.
Have an awesome day!
— Itay Paz
What are Google AdSense Hints?
Best Trending Products to Sell In 2021
Director of Digital Marketing Salary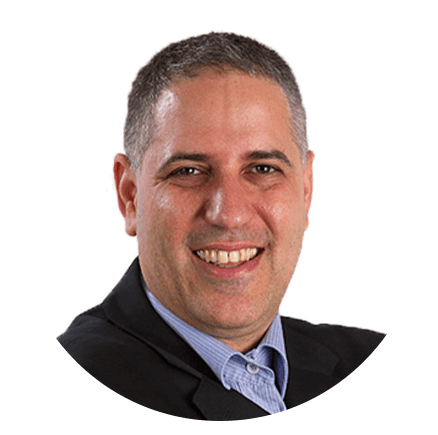 Itay Paz
Founder & CEO
Morning Dough
Follow Itay:
Twitter
/
Facebook
/
Linkedin
---
Advertise // Contact Us // Past Newsletters
Digital Marketing Tools // Digital Marketing Podcasts
Digital Marketing Terms // Digital Marketing Salary
Digital Marketing Consulting // Webinar Consulting
Copyright 2022 Morning Dough. All rights reserved.
POBox 1822, Kadima, 6092000, Israel
Amazon
,
Apps
,
Digital Marketing
,
Ecommerce
,
Email Marketing
,
Facebook
,
Google
,
Hosting
,
Podcasts
,
Privacy
,
Snapchat