December 31, 2021

Good morning.
Today's roundup:
1) Survey Says: Most SEOs Spend Less Than 25% Of Their Time With Link Building.
2) Google Image Search Section For "Top Categorized Results" – Confused?
As global consumer spending in mobile apps is projected to again reach new heights in 2021, Sensor Tower Store Intelligence data reveals that the number of publishers seeing their first $1 million or more in annual net income this year has nearly doubled since 2016.
Slightly more than 900 publishers worldwide are projected to surpass this significant milestone across the App Store and Google Play in 2021, up close to 91 percent over 2016's total of 475. The number of iOS publishers alone exceeding this mark will reach 581, up 87 percent from 310 in 2016. Google Play will see a similar trajectory, growing its first-time million-dollar-plus publishers from 165 in 2016 to 325 this year. This represents 97 percent growth, surpassing the App Store's performance in this regard by 6 percentage points.
4) Ad board tells Mint Mobile it should stop abusing the word 'unlimited'.
5) No, Google Doesn't Use Google Analytics 4 for Ranking Purposes.
6) TikTok sued by former content moderator for allegedly failing to protect her mental health.
7) The John Mueller Meme Report 2021.
8) Ad spend for cryptocurrencies increases as advertisers educate consumers.
9) TikTok's new Live Studio app allegedly violates OBS' licensing policy.
10) European retail apps continue to grow with installs up 3%.
11) Google faces nearly $100 million fine in Russia over failure to delete banned content.
12) Google Ads not serving fully on Gmail.
More insights to explore…
2021: The year the user was finally put front and center.
5 Google for Creators highlights in 2021.
Have an Awesome Weekend & Happy New Year!
— Itay Paz
California Secretary of State Business Search
Florida Secretary of State Business Search
Secretary of State Georgia Business Search
Texas Secretary of State Business Search
Apply for Medicaid in South Carolina
AAA Roadside Assistance Florida
UPS Human Resources for Employees
How do I speak to a human at Dept of Child Families Access Florida?
What is the Capital of Christmas Island?
Arizona Dept of Revenue Phone Number
Oregon Department of Transportation Locations
Breaux Bridge Office of Motor Vehicles
DMV.Utah.Gov Appointment Scheduler
Arizona Fish and Game Phone Number
What is Progressive fax number?
Out of State Georgia Hunting License
NY State of Health Phone Number
USAA Roadside Assistance Phone Number
25k a year is how much an hour?
Walmart Bakersfield CA Gosford
Book RBC Appointment to Open Account
CT Dept of Motor Vehicles Registration
Highlander Specialty Insurance NAIC
Massachusetts RN License Renewal
https//www.cyberdriveillinois.com/drivers appointments.html
Social Security Office Anderson IN
Pennsylvania State Board of Cosmetology
Kentucky Board of Medical Licensure
American Eagle Credit Card Phone Number
Oregon Department of Labor Phone Number
New Jersey Department of Corrections
FedEx Employment Verification Phone Number
California Unemployment Phone Number
Handicap Parking Permit Michigan
Pennsylvania Insurance Department
Blue Cross Blue Shield North Carolina
North Carolina Nurse Aide Registry
New York Nursing License Verification
Kentucky Board of Nursing License Verification
Pharmacy Technician Salary South Carolina
Arizona Department of Real Estate
Southwest Airlines Reservations Phone Number
Illinois Secretary of State Business Search
T-Mobile Customer Service Number
California Commissioner of Insurance
What Ocean Surrounds Australia?
CPT Code for MRI Lumbar Spine without Contrast
Synchrony Bank Customer Service
North Carolina License Plate Lookup
ADP Verification of Employment
Unemployment Office Springfield MO
Alabama State Board of Public Accountancy
Bureau of Vital Statistics Florida
FedEx Employment Verification Phone Number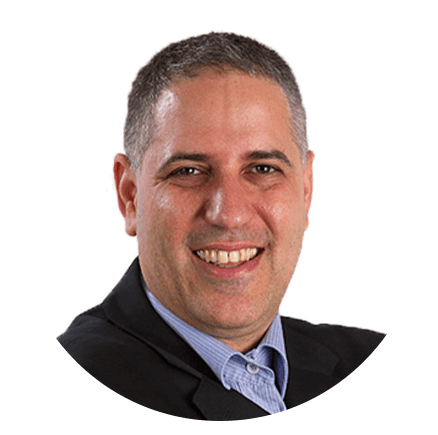 Itay Paz
Founder & CEO
Morning Dough
Follow Itay:
Twitter
/
Facebook
/
Linkedin
---
Advertise // Contact Us // Past Newsletters
Digital Marketing Consulting // Webinar Consulting
Copyright 2021 Morning Dough. All rights reserved.
POBox 1822, Kadima, 6092000, Israel
Amazon
,
Content Marketing
,
Digital Marketing
,
Ecommerce
,
Facebook
,
Google
,
Google Ads
,
SEO
,
Social Media Marketing
,
TikTok
,
Twitter