May 21, 2021


Good Morning.
Today's roundup:
Microsoft is making Webinars in Teams generally available and is bringing new presentation options to Teams via Presenter Mode.
Microsoft is kicking of the rollout of its Webinars capability in Teams starting today, May 11. The new webinars feature supports up to 1,000 attendees, with the ability to scale to 10,000 people in view-only broadcast mode. (Microsoft has expanded that view-only broadcast mode to 20,000 people through the end of calendar 2021 to support remote workers.)
2) Microsoft warns: Watch out for this new malware that steals passwords, webcam and browser data.
3) Top 100: The most visited websites in the US.
4) Humanity wastes about 500 years per day on CAPTCHAs. It's time to end this madness.
5) Google Search tests super wide image results box.
6) Google teams up with stop scams to tackle financial fraud in the UK.
7) This security project has taken down 1.5 million scam, phishing and malware URLs in just one year.
8) Discord is making it easier to find interesting social audio rooms.
9) Content more important focus for mobile ad campaigns post-COVID.
10) Uber is reportedly buying food delivery company Postmates for $2.65 billion.
11) The affiliate bridge page ultimate guide: 2X your sales with a pre-sale page.
12) Seven post-pandemic trends for 2021 and beyond.
13) Over a third of US adults don't use mobile payment systems.
14) How to create a customer journey map that works in 30 minutes (free template).
15) 13 Interesting Facebook tricks you might not know.
16) Diagnosing a traffic drop? Just breathe!
17) How to write a persuasive case study that converts.
18) The real-world impact of keyword stuffing in Google My Business.
19) What is readability and why is it important?
20) Try this PPC strategy for protecting & building your brand.
More insights to explore…
Where to start with digital marketing? Do these 10 things first.
Shopify: want to rank your store? Get on page one with this SEO checklist.
How to know when it's time for a website refresh.
5 Lessons I learned as CXL's content lead.
Have an awesome weekend!
— Itay Paz
SEO Horror Stories 3 Case Studies
What is Bounce Rate in Google Analytics
What is Commission Junction Phone Number
Test Website on Different Devices
Social Media Marketing Checklist
Director of Digital Marketing Salary
Fitness Equipment Affiliate Programs
Highest Paying Affiliate Programs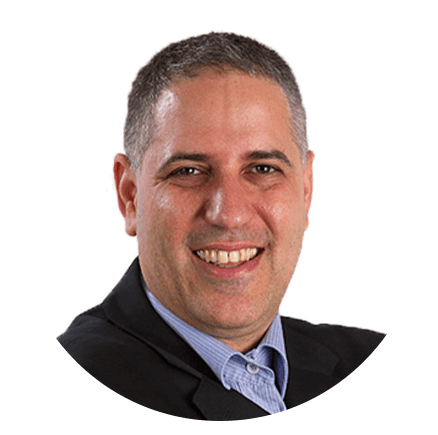 Itay Paz
Founder & CEO
Morning Dough
Follow Itay:
Twitter
/
Facebook
/
Linkedin
---
Advertise // Contact Us // Past Newsletters
Digital Marketing Tools // Digital Marketing Podcasts
Digital Marketing Terms // Digital Marketing Salary
Digital Marketing Consulting // Webinar Consulting
Copyright 2022 Morning Dough. All rights reserved.
POBox 1822, Kadima, 6092000, Israel