May 11, 2023

Book your DMIEXPO Exhibiting Booth and Sponsorship Now.
DMIEXPO Tel-Aviv, November 5-6, 2023
Click Here Now
Good morning.
Today's roundup:
1) Instagram has rebranded content ads to partnership ads.
2) Google engineer warns it could lose out to open-source technology in AI race.
3) Microsoft Advertising Gains Campaign-Level Change History, Code-Free Conversions & Postpones Enhanced CPC.
Microsoft Advertising announced many new changes and information yesterday, including a new campaign-level change history report, new code-free conversions for Smart Campaigns accounts with Multi-platform, postponing the Enhanced CPC change, and more.
4) YouTube Partner Program is extending time before suspended creators can reapply.
5) Mozilla Acquires AI Product Review Analyzer Company.
6) LinkedIn's Now Up to 930 Million Members, Continues to See Strong Engagement.
7) YouTube has a new interface, and not everyone is excited about it.
8) Snap Outlines New Ad Opportunities, Including Spotlight Ads and Promoted Links in My AI Chats.
9) 8 new top-level domains for dads, grads and techies.
10) New Google Business Profiles Tips To Avoid Bulk Verification Delays.
11) WhatsApp Adds More Single-Vote Polls, New Captions Options on Re-Shares.
12) Google Tests Perspectives Search Menu Filter.
More insights to explore…
How to turn polls and surveys into great content.
Google Launches Blue Checkmarks for Verified Brands in Gmail.
10 Years of Email Marketing Rules: What's Changed & What's Next.
Have an awesome day!
— Itay Paz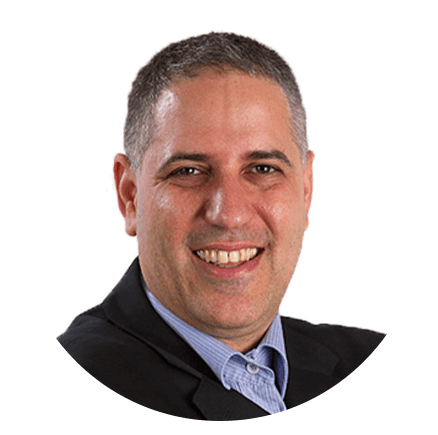 Itay Paz
Founder & CEO
Morning Dough
Follow Itay:
Twitter
/
Facebook
/
Linkedin
---
Advertise // Contact Us // Past Newsletters
Digital Marketing Tools // Digital Marketing Podcasts
Digital Marketing Terms // Digital Marketing Salary
Digital Marketing Consulting // Webinar Consulting
Copyright 2022 Morning Dough. All rights reserved.
POBox 1822, Kadima, 6092000, Israel
Amazon
,
Content Marketing
,
Digital Marketing
,
Ecommerce
,
Facebook
,
Google
,
LinkedIn
,
Meta
,
SEO
,
Social Media Marketing
,
TikTok