June 22, 2021

Good Morning.
Today's roundup:
1) Google bans specific verticals from YouTube masthead.
The US Supreme Court has given LinkedIn another chance to try to prevent a company from harvesting personal data from its public profiles.
A couple of years ago, a US federal court told the Microsoft-owned professional networking platform that it could not block companies like hiQ Labs from scraping personal data from public profiles.
3) Apple Podcasts' in-app subscriptions are now live.
4) GoDaddy launches payment processing services as it aims to compete with Shopify.
5) Google's Mueller on ranking impact of poor HTML, spelling and grammar.
6) Google Chrome is testing two new features for tab addicts.
7) What US retail categories are growing the fastest?
8) Stripe launches Stripe Identity, an identity verification tool for online businesses.
9) Google: Removing People Also Ask results takes longer than removing normal search results.
10) Twitter teases the ability to edit… other people's tweets.
11) Facebook, Instagram and TikTok know all about you.
12) Global ad spend will grow more than 10% this year as economy recovers quicker than expected.
13) TikTokers Josh Richards & Griffin Johnson debut new gen Z-focused agency.
14) Google Video action campaigns: Make your call-to-action part of the action.
15) Measurement for YouTube: Be part of the conversation.
16) The Ballsy idea behind building a 10,000-subscriber base.
17) Volkswagen targets Pinterest auto shoppers with virtual test drive.
18) The top metrics content executives use for measuring performance.
19) Are your website conversion rates dropping? Try these 20 tips.
20) 2 Sitemap Examples: The different types of sitemaps.
More insights to explore…
Instagram Account Types: Which is right for you—personal, creator, or business?
"Advertising growth is far exceeding previous expectations": GroupM forecasts $1 trillion+ in 5 years.
ClickBank: 17 Ways to Make Money Online in 2021.
Have an awesome day!
— Itay Paz
What is Google Podcasts Manager
United Airlines Lost and Found
25 an hour is how much a year?
California State Department of Health
American Airlines Headquarters
Hyundai Roadside Assistance Number
Marriage License in Connecticut
Walmart Human Resources Phone Number
Saint Joseph Hospital Phone Number
How much is a fishing license in PA?
What is Breadcrumb in WordPress
Email Marketing Manager Salary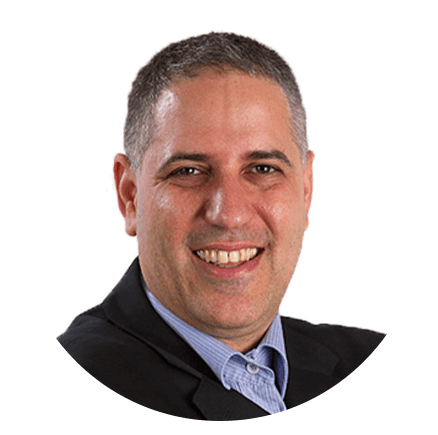 Itay Paz
Founder & CEO
Morning Dough
Follow Itay:
Twitter
/
Facebook
/
Linkedin
---
Advertise // Contact Us // Past Newsletters
Digital Marketing Consulting // Webinar Consulting
Copyright 2021 Morning Dough. All rights reserved.
POBox 1822, Kadima, 6092000, Israel
Digital Marketing
,
Facebook
,
GoDaddy
,
Google
,
HTML
,
Instagram
,
SEO
,
Social Media Marketing
,
TikTok
,
Video Marketing
,
YouTube