March 19, 2021

Good Morning & Happy Friday.
Today's roundup:
1) Google will reduce Play Store cut to 15 percent for a developer's first $1M in annual revenue.
2) Wikipedia wants to charge Google, Amazon, and Apple for using its content.
Internal company documents from March 2020 obtained by Insider reveal the retailer's initiative—dubbed "Project Glass"—to strengthen its business and take on Amazon head-on.
The leaked documents call attention to Walmart's trailing of Amazon. Although Walmart has an advantage over Amazon when it comes to brick-and-mortar retail, internal company research found that it was falling way behind on meeting online customer expectations related to needs and experience. Shopping for immediate needs and everyday essentials was 25% more common on Amazon than it was on Walmart's site, for instance.
4) WordPress super cache vulnerability affects over 2 million sites.
5) It's not just a social media problem: How search engines spread misinformation.
6) TikTok adds new comment review option, providing more control for creators.
7) Amazon's secret to success is working backwards.
8) Google showing product image thumbnails in search snippets more often.
9) How to find a manufacturer or supplier for your product idea [Shopify].
10) The only 5 sales email templates you'll ever need.
11) Stripe raises $600 million to expand European app business.
12) How to use viral content to sell products online.
13) 16 SEO questions answered by 12 industry experts.
14) Google predicts these 4 pandemic changes are permanent.
15) The ultimate guide to marketing distribution channels (with examples).
16) 69 Podcast statistics to boost your podcast strategy in 2021.
17) How to implement a referral marketing strategy to gain new customers (+ examples).
18) 6 Ways to customize your Facebook dynamic product ads for maximum performance.
19) Facebook Ads Reporting 101: 6 metrics you should be tracking.
20) Guerilla marketing strategies: 10 creative marketing ideas.
More insights to explore…
70 Useful work from home statistics and trends your business needs in 2021.
9 Facebook pixel tips and tricks for optimizing your ad targeting.
How to build authority and elevate your brand with press.
Have an awesome weekend!
— Itay Paz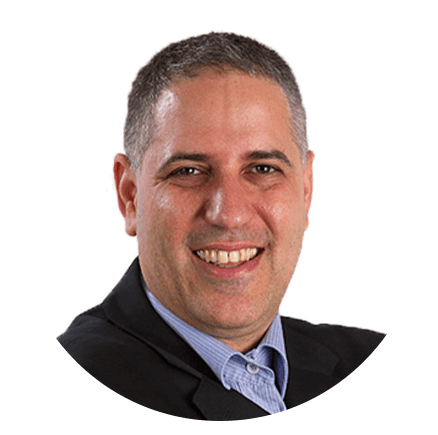 Itay Paz
Founder & CEO
Morning Dough
Follow Itay:
Twitter
/
Facebook
/
Linkedin
---
Advertise // Contact Us // Past Newsletters
Digital Marketing Consulting // Webinar Consulting
Copyright 2021 Morning Dough. All rights reserved.
POBox 1822, Kadima, 6092000, Israel