August 22, 2022

Good morning.
Today's roundup:
1) USPS plans to raise prices for holiday season.
2) Amazon lawsuit accuses company of selling fake seller feedback.
7-percent of all the new URLs clicked on URLs in Bing Search in the past month were sourced from the IndexNow protocol, Fabrice Canel from Microsoft told Search Engine Land. In fact, IndexNow has grown a lot, with more than 16 million websites that are using IndexNow, they are publishing over 1.2 billion URLs per day to the IndexNow API.
4) Google July 2022 product reviews update had very little ranking volatility, say data providers.
5) Meta: Updating Special Ad Audiences for housing, employment, and credit advertisers.
6) Google Policy update: Insufficient contact information and Missing return & refund policy.
7) Majority of online shoppers choose mobile to make purchases.
8) Country targeting in Google Shopping Ads campaigns is changing in August 2022.
9) TikTok is Fast Becoming a Key Search and Discovery Platform for Younger Audiences.
10) People are spending lots of money on makeup and beauty, and retailers are cashing in.
11) Snapchat adds features to subscription service.
12) Apple Finds Its Next Big Business: Showing Ads on Your iPhone.
More insights to explore…
Report: 84% of online shoppers say personalization influences their purchases.
eCommerce in Publishing: 3 strategic considerations.
How To Generate $195,638 With Zero Volume Keywords.
Have an awesome week!
— Itay Paz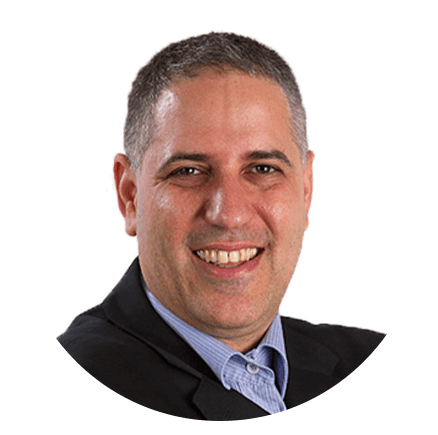 Itay Paz
Founder & CEO
Morning Dough
Follow Itay:
Twitter
/
Facebook
/
Linkedin
---
Advertise // Contact Us // Past Newsletters
Digital Marketing Tools // Digital Marketing Podcasts
Digital Marketing Terms // Digital Marketing Salary
Digital Marketing Consulting // Webinar Consulting
Copyright 2022 Morning Dough. All rights reserved.
POBox 1822, Kadima, 6092000, Israel
Amazon
,
Content Marketing
,
Digital Marketing
,
Ecommerce
,
Facebook
,
Google
,
LinkedIn
,
Meta
,
SEO
,
Social Media Marketing
,
TikTok