September 7, 2021

Good morning.
Today's roundup:
1) Bank of America's head of digital says: 'The future of banking is that you download an app'.
2) WhatsApp patches vulnerability related to image filter functionality.
3) Google to sunset Expanded Text Ads (ETAs) in June 2022.
This is the latest move that Google is making to push automation through their ad products.
Beginning in July 2022, advertisers will no longer be able to create new ETAs or edit existing ETAs in Google Ads according to an announcement by Sylvanus Bent, Product Manager, Google Ads. "Your existing expanded text ads will continue to serve alongside responsive search ads, and you'll still see reports on their performance going forward.
Additionally, you'll be able to pause and resume your expanded text ads or remove hem if needed. You'll also still be able to create and edit call ads and Dynamic Search Ads," said Bent.
4) LinkedIn adds new live-stream events for LinkedIn learning, lists most popular courses of 2021 thus far.
5) Google: Update to Financial products and services policy.
6) Email marketing's increasing role as third-party cookies disappear.
7) Mediavine open sources its WordPress theme framework.
8) SEO split-testing [case study] "replacing 'you'll love in 2021' with 'online' in the title tag for category pages".
9) TikTok shares new creative performance insights to help marketers improve their strategic approach.
10) WordPress Gutenberg template library plugin vulnerability affects +1 million sites.
11) Google adds documentation on chrome follow beta feature.
12) 46 SEO job interview questions to assess a candidate's knowledge.
13) Twitter launches Super Follows on iOS.
14) Everything you need to know about TikTok Shopping.
15) Ecommerce Conversion Rate Optimization: 19 advanced strategies and tactics for ecommerce sites.
16) How to use TikTok for B2B marketing & who's doing it right.
17) 7 Winning content writing tips for 2021.
18) Facebook tests new ad automation flows to help maximize campaign performance.
19) How to make the most of a tiny, cramped laptop screen.
20) Leverage text messaging in your campaign workflows.
More insights to explore…
Don't be afraid to explore the world of deep marketing.
How to Make Money on TikTok: 4 Easy Strategies.
How much should you spend on Instagram Ads?
Have an awesome day!
— Itay Paz
Walmart Human Resources Number
Missouri Handicap Placard Form
Florida Department of Health Phone Number
Farmers Insurance Roadside Assistance
NY State of Health Phone Number
Aspen Specialty Insurance NAIC
Maryland Insurance Administration
Michigan Insurance License Lookup
California Nursing License Verification
Social Security Office Manteca CA
Salt Lake City Airport Lost and Found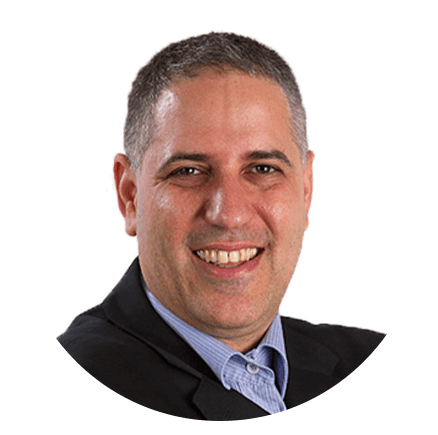 Itay Paz
Founder & CEO
Morning Dough
Follow Itay:
Twitter
/
Facebook
/
Linkedin
---
Advertise // Contact Us // Past Newsletters
Digital Marketing Consulting // Webinar Consulting
Copyright 2021 Morning Dough. All rights reserved.
POBox 1822, Kadima, 6092000, Israel
Amazon
,
Bing
,
Digital Marketing
,
Ecommerce
,
Google
,
Instagram
,
SEO
,
Social Media Marketing
,
TikTok
,
Twitter
,
Video Marketing