July 5, 2021

Good morning.
Today's roundup:
1) Shopify drops its App Store commissions to 0% on developers' first million in revenue.
2) Shopify debuts Online Store 2.0, a major rebuild of its liquid template language.
Google is merging paid and organic search features in a test that shows businesses' seller ratings in regular search snippets.
This was first reported by Brodie Clark who credits Brian Freiesleben with the discovery.
As part of the test, star ratings are shown in SERPs based on the website's rating in Google Merchant Center.
Seller ratings are a feature of Google's paid ads, which makes its crossover into organic search something SEOs should be aware of.
Let's look at what's known about the test so far and what it could mean for search going forward.
4) 9 lessons from Google's 2021 commerce partner summit.
5) Advertisers will lose the ability to create new BMM keywords in late July.
6) Announcing the boost with Facebook good ideas festival.
7) Highlights from Shopify unite 2021 and what they mean for merchants.
8) Facebook introducing bulletin, a platform for independent writers.
9) Google announces spam update part 2.
10) Adobe rolls out new commerce capabilities for the post-cookie era.
11) Google requiring Chrome Web Store devs to enable 2FA, combine repetitive extensions, more.
12) Identifying 'real opens' is key to adapting to Apple's mail privacy protection.
13) Recommerce: A look at the secondhand ecommerce economy.
14) 700 million LinkedIn records up for sale on underground hacking forum.
15) Former Google ads leader Ramaswamy on why his next startup doesn't run ads.
16) 4 questions I wish the 2022 digital news report would answer.
17) 16 Tips to increase email engagement.
18) Digital bill payments gain steam even as pandemic conditions improve.
19) Social media seems like the 'holy grail,' but this marketing strategy is even more important.
20) Landing Page Strategy: The complete guide.
More insights to explore…
15 Google Analytics dashboards that have helped over 1 million people and how to use them.
The ultimate guide to customer acquisition: examples, tips, and resources.
5 Keys to using landing pages as sales strategy touchpoints.
35 Free Public data sets & sources for creating content.
Have an awesome week!
— Itay Paz
Tampa Florida is in What County?
45000 a year is how much an hour?
California State Department of Health
Ford Roadside Assistance Number
McDonald's Human Resources Phone Number
PA Dept of Health Phone Number
How much is Michigan fishing license?
Vada Phone Customer Care Number
Airtel Postpaid Customer Care Number
What is the capital of Switzerland?
American Airlines Telephone Number
HEB Supermarkets Human Resources Number
Customer Service Number for Wells Fargo
Customer Care Number for Airtel DTH Jammu
Email Marketing Manager Salary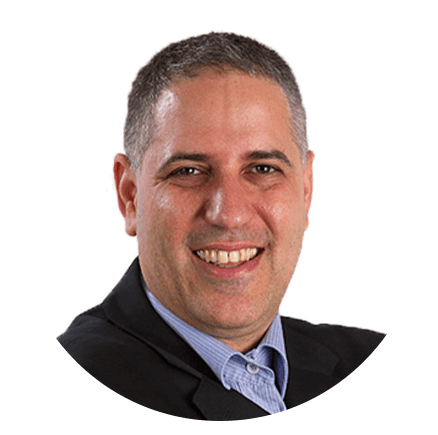 Itay Paz
Founder & CEO
Morning Dough
Follow Itay:
Twitter
/
Facebook
/
Linkedin
---
Advertise // Contact Us // Past Newsletters
Digital Marketing Consulting // Webinar Consulting
Copyright 2021 Morning Dough. All rights reserved.
POBox 1822, Kadima, 6092000, Israel