July 26, 2022

Good morning.
Today's roundup:
1) Google allows Election Ads on YouTube and updates its Political Content Policy.
2) Instagram will let shoppers place orders and track packages in DMs.
3) Microsoft is launching a Facebook rip-off inside Teams.
Google is now testing placing icons next to the Things To Do, How To Get There and Places To Stay search feature. Previously, I don't think I have ever seen the icons before and as Saad AK said on Twitter, the places to stay feature might be new too.
5) Snapchat brings chatting and video calling to the web.
6) YouTube Adds New Creative Options for Shorts, Expands Shorts Drafts on iOS.
7) Twitch is launching a new charity fundraising tool.
8) Think With Google Test My Site Portal Sunsetting.
9) Netflix subscriber count in the US and Canada dropped by 1.3 million over the last three months.
10) Instagram to launch marketplace for brands and creators to collaborate on campaigns.
11) Google Ads Creative Studio Now Available to All Advertisers.
12) Microsoft Teams will soon let you collaboratively edit Excel spreadsheets in meetings.
More insights to explore…
Shocking loyalty statistics that will make you rethink your marketing strategy.
Up to 33% of subscribers are lost in the first 24 hours: How publishers can reduce churn.
Gmail getting better search suggestions due to updated ML models.
Have an awesome day!
— Itay Paz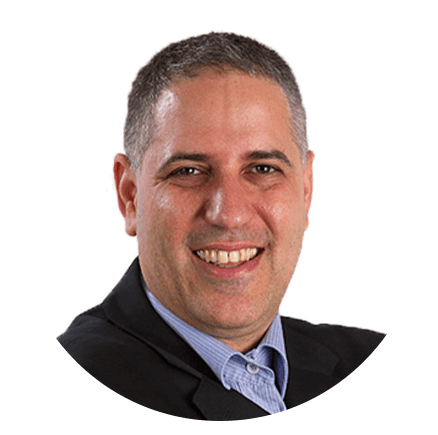 Itay Paz
Founder & CEO
Morning Dough
Follow Itay:
Twitter
/
Facebook
/
Linkedin
---
Advertise // Contact Us // Past Newsletters
Digital Marketing Tools // Digital Marketing Podcasts
Digital Marketing Terms // Digital Marketing Salary
Digital Marketing Consulting // Webinar Consulting
Copyright 2022 Morning Dough. All rights reserved.
POBox 1822, Kadima, 6092000, Israel
Amazon
,
Content Marketing
,
Digital Marketing
,
Ecommerce
,
Facebook
,
Google
,
Google Ads
,
LinkedIn
,
Meta
,
Microsoft
,
Netflix