May 12, 2021

Listen to the Growth Marketing Toolsbox Podcast
Learn how to launch, grow, and monetize an email newsletter (lots of great insights).
Good Morning.
Today's roundup:
1) Private equity firm Apollo to buy Verizon Media assets for $5B, will rename business 'Yahoo'.
2) Florida bill would fine social media platforms for banning politicians— with exemption for Disney.
3) Twitter acquires news content subscription platform scroll to advance its creator revenue tools.
Beginning May 18, 2021, Google will no longer support the advertising of digital books globally on Shopping ads.
Google has disallowed the sale and advertising of digital books on Google Shopping Ads. Google said "beginning May 18, 2021, Google will no longer support the advertising of digital books globally on Shopping ads."
5) Microsoft Edge is getting a funky new search feature.
6) YouTube Shorts now available to all US creators.
7) Google adds links to featured snippets leading back to Google search results.
8) Flurry data shows iOS app tracking opt-in rate has reached just 13%.
9) Google: We do not penalize sites for using Google Analytics.
10) Here are Apple's and Epic's full slideshows arguing why they should win at trial.
11) Complete YouTube ads strategy to grow your channel ($43K Spent).
12) Google About changes to phrase match and broad match modifier.
13) Nearly half of TikTokers are buying stuff from brands they see on the platform.
14) SEO Case Study: How US trucking company got 60% organic increase in just 3 months.
15) Google Search Console stops reporting on scroll to text.
16) SMS Marketing: Pros & Cons of an SMS strategy.
17) What customers want from email.
18) How to use Reddit to find subject matter experts.
19) 13 best Chrome extensions for digital marketing and SEO
20) 14 Ways to make your LinkedIn company page more engaging.
More insights to explore…
From getting kicked out of Staples to being acquired by BIC.
What consumers do when they receive your email.
8 Top advertisers explain what the streaming boom means for the industry.
Have an awesome day!
— Itay Paz
How to start a dropshipping business?
How digital marketing will change?
How to manage your social media team remotely?
Best time to post on Social Media
How does Quora Get Millions of Visitors?
How long should meta description be?
What is Google People Also Ask Box?
Why does Your Website Have a Hight Bounce Rate?
What tools check website for trackers?
What are Google AdSense Hints?
Biggest threats content marketing success
How to measure influencer marketing ROI?
Which company uses the most of your personal data?
What is Contextual Advertising?
Top Trending Products to Sell 2021
What Is Keyword Cannibalization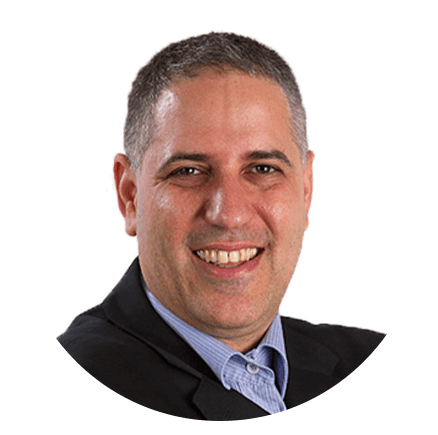 Itay Paz
Founder & CEO
Morning Dough
Follow Itay:
Twitter
/
Facebook
/
Linkedin
---
Advertise // Contact Us // Past Newsletters
Digital Marketing Tools // Digital Marketing Podcasts
Digital Marketing Terms // Digital Marketing Salary
Digital Marketing Consulting // Webinar Consulting
Copyright 2022 Morning Dough. All rights reserved.
POBox 1822, Kadima, 6092000, Israel
Apple
,
Digital Marketing
,
Disney
,
Ecommerce
,
Google
,
Google Search Console
,
Google Shopping
,
Microsoft
,
SEO
,
SMS
,
TickTok