May 19, 2022

Cloudways Flexible & Transparent Pricing
Pay as you go plans that work for your business:
* 24/7/365 Support – Free online support, with optional add-ons to enhance your service.
* Pay As You Go – Pay only for the resources you consume with pay as you go billing.
* Free Migration – We migrate your first website to Cloudways for free.
* Free SSL Certificates – Secure your website with easy-to-install SSL certificates for free.
* No Lock-in – Freely use our services without being tied up in a contract.
* Unlimited Applications – Freedom to host unlimited applications on any plan.
Get 25% Discount for 3 Months Use Code: THEDOUGH
Good morning.
Today's roundup:
1) Instagram to start testing NFTs with select creators this week.
2) Google Ads Tests Quick Help Beta.
3) LinkedIn changing feed, will show less low-quality content, polls.
In advance of the Google Marketing Live conference on May 24, Google previews new features rolling out to advertisers.
Google shares a preview of new advertising features it will be announcing at Google Marketing Live on May 24.
These features represent what the Google Ads team has been working on during the first few months of 2022.
Advertisers can look forward to enhancing their marketing efforts with these upcoming additions to Google Ads.
5) PPC Survey: Adoption of Google Ads automation high, marketers unhappy with recommendations.
6) Google On Copying Your Own Content to Repurpose on Other Sites.
7) Meta says it will now pay creators for original content in Facebook Reels.
8) Twitter rolls out new Spaces features, including access to analytics for hosts.
9) 83% of consumers want to choose whether to receive comms by mail or email.
10) Global Ecommerce Sales (2020–2025).
11) Google "More About" Search Carousel.
12) LinkedIn Publishes New Guide to Maximizing Your Business Branding Efforts.
More insights to explore…
"Building a path to audience loyalty": Why publishers need to focus on increasing engaged time.
How AI & Machine Learning are Taking Publishing to New Heights.
Maximizing creator content on social media: Tips from CEOs and influencer marketing thought leaders.
Have an awesome weekend!
— Itay Paz
Bank of America Book Appointment
South Carolina Nurse Aide Registry
North Carolina Nurse Aide Registry
Tampa Florida is in What County?
Santa Barbara is in What County?
San Luis Obispo is in What County?
Philadelphia is in What County?
Pearland Texas is in What County?
What County is San Francisco in?
Massachusetts Department of Insurance
Oklahoma Department of Insurance
Minnesota Department of Commerce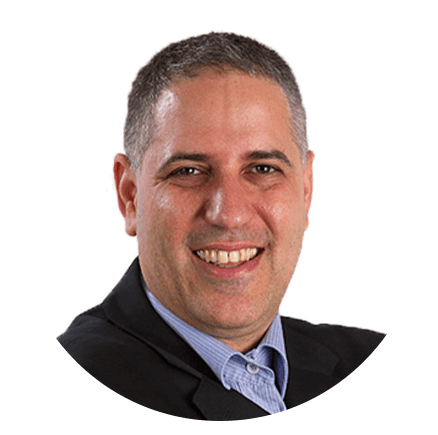 Itay Paz
Founder & CEO
Morning Dough
Follow Itay:
Twitter
/
Facebook
/
Linkedin
---
Advertise // Contact Us // Past Newsletters
Digital Marketing Tools // Digital Marketing Podcasts
Digital Marketing Terms // Digital Marketing Salary
Digital Marketing Consulting // Webinar Consulting
Copyright 2022 Morning Dough. All rights reserved.
POBox 1822, Kadima, 6092000, Israel
Amazon
,
Content Marketing
,
Digital Marketing
,
Ecommerce
,
Facebook
,
Google
,
Google Ads
,
LinkedIn
,
Meta
,
NFTs
,
PPC