December 1, 2022

Good morning.
Today's roundup:
1) TikTok Launches New Audience Insights Tools to Dig Into Your Audience Data
2) Google AdSense Rewarded Ad Gate Beta
John Mueller said "my way of thinking with regards to subdomains is that it depends on what you're trying to do. Is it content that's meant to be tightly connected to the main site? then put it on the main site. If you want the content to stand on its own, then a subdomain is a good match."
4) Larger mobile ads, video and interscroller formats capture more viewer attention
5) The FCC is cracking down on ringless voicemail spam
6) SEO Split Test Result: The Impact of Item List Structured Data on Listing Pages
7) Google: Last Batch Of Sites Moving To Mobile-First Indexing Coming Soon, Again
8) 12 Reasons Why Traffic in Google Analytics is Slowly Declining
9) For shopping, phones are common and influencers have become a factor – especially for young adults
10) TikTok Is the New Normal. 5 Reasons to Add TikTok to Your Content Marketing Strategy
11) Link juice: Is it the new snake oil of Google SEO?
12) UK regulators probe Apple and Google duopoly on mobile search, browsers, and cloud gaming
More insights to explore…
82% of publishers still looking to launch more newsletters
5 Steps to Perform Voice Search Optimization For Your Content
Launching now: Performance advertising solutions that drive results and relevance
Have an awesome week!
— Itay Paz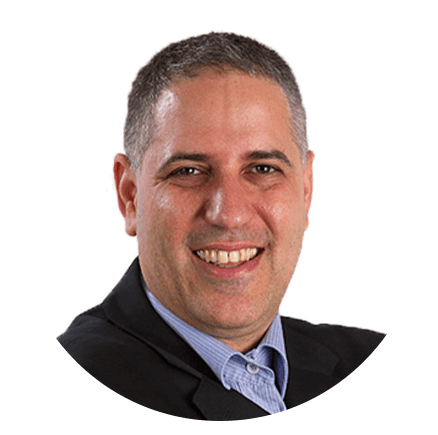 Itay Paz
Founder & CEO
Morning Dough
Follow Itay:
Twitter
/
Facebook
/
Linkedin
---
Advertise // Contact Us // Past Newsletters
Digital Marketing Tools // Digital Marketing Podcasts
Digital Marketing Terms // Digital Marketing Salary
Digital Marketing Consulting // Webinar Consulting
Copyright 2022 Morning Dough. All rights reserved.
POBox 1822, Kadima, 6092000, Israel
Amazon
,
Content Marketing
,
Digital Marketing
,
Ecommerce
,
Facebook
,
Google
,
LinkedIn
,
Meta
,
SEO
,
Social Media Marketing
,
TikTok