December 26, 2022

Good morning.
Today's roundup:
1) Google Debuts New Search Technology, Including In-Video Search.
2) GA4 now lets you recreate Universal Analytics audiences, and personalize the Home page.
3) Google Helpful Content Update & Link Spam Update Still Making SERP Turbulence.
As you know, the December 2022 helpful content update and the link spam update are rolling out now. In fact, it seems like the helpful content update needs more time to do its thing. Taking a look at the past few weeks, the Google Search results, it has been pretty volatile.
4) Advantage+ shopping campaigns continues to boost performance for advertisers this holiday season.
5) Sponsored Display video creative now supports contextual targeting to better showcase products and brands.
6) LinkedIn Campaign Metrics: Understanding and Optimizing for Each.
7) Beauty Ecommerce Trends: Growth Strategies, Stats & Brands to Follow.
8) Hackers stole encrypted LastPass password vaults, and we're just now hearing about it.
9) Don't relabel your old content as new; it's a lousy SEO tactic.
10) B2B Sales Funnel: How to Identify Which Stage Your Buyer is In and Convert Them into Customers-Fast.
11) Why more Amazon sellers are looking to bring their products to rival marketplaces in 2023.
12) Twitter Adds New Stock Pricing Info to Cashtag Searches.
More insights to explore…
How the TikTok algorithm works: Everything you need to know.
An In-Depth Guide To Get Started With Looker Studio (The New Google Data Studio).
The Weirdest Spam Emails From 2022.
Have an awesome week!
— Itay Paz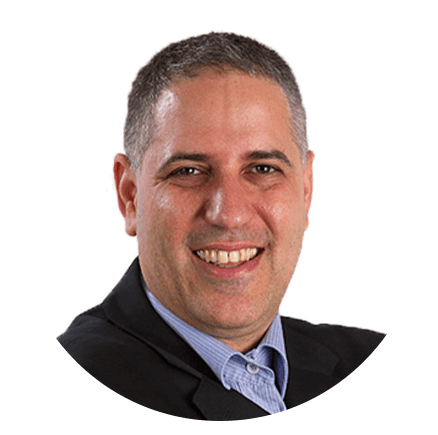 Itay Paz
Founder & CEO
Morning Dough
Follow Itay:
Twitter
/
Facebook
/
Linkedin
---
Advertise // Contact Us // Past Newsletters
Digital Marketing Tools // Digital Marketing Podcasts
Digital Marketing Terms // Digital Marketing Salary
Digital Marketing Consulting // Webinar Consulting
Copyright 2022 Morning Dough. All rights reserved.
POBox 1822, Kadima, 6092000, Israel
Amazon
,
Content Marketing
,
Digital Marketing
,
Ecommerce
,
Facebook
,
Google
,
LinkedIn
,
Meta
,
SEO
,
Social Media Marketing
,
TikTok