December 15, 2022

Good morning.
Today's roundup:
1) Official: Google Continuous Scroll Now On Desktop Search.
2) Meta Would Rather Remove News Than Pay Publishers.
Google seems to be testing showing a super short product review in the image thumbnail in the search results. So Google will overlay at the top of the product image reviews like "sturdy," easy to move," "well made," "easy to clean," and so on.
4) Meta Adds New Creator Monetization Options for the Holidays, with a Focus on Stars Donations.
5) Year on TikTok: 2022, truly #ForYou.
6) Google rolls out YouTube Emotes for comments on streams and videos.
7) Microsoft Advertising Gains Flyer Extensions, Retract & Restate Conversions, Ad Schedule Calendar View & More.
8) Twitter Removes the Option to Create Moments, Effectively Shutting Down the Feature.
9) New Analytics to Understand Your Audience and Grow on LinkedIn.
10) LinkedIn has updated its Carousels feature.
11) Bad news for publishers: Over half of marketers expect a decline in programmatic ad spending in 2023.
12) Sponsored Display expands portfolio functionality, adding vCPM-based campaigns that are optimized for reach.
More insights to explore…
Google is bringing together its Waze and Maps teams as it pushes to reduce overlap.
Vivaldi browser backs Mastodon to free social networks from Big Tech.
What You Need to Know About Apple's Mail Privacy Protection Feature.
Have an awesome day!
— Itay Paz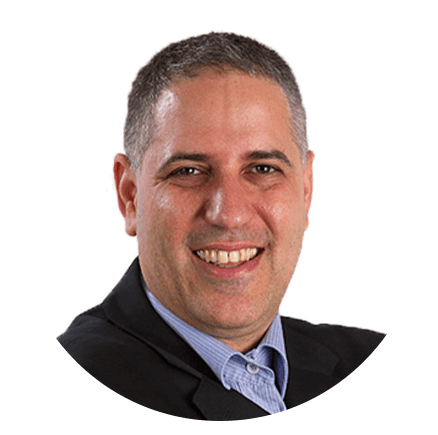 Itay Paz
Founder & CEO
Morning Dough
Follow Itay:
Twitter
/
Facebook
/
Linkedin
---
Advertise // Contact Us // Past Newsletters
Digital Marketing Tools // Digital Marketing Podcasts
Digital Marketing Terms // Digital Marketing Salary
Digital Marketing Consulting // Webinar Consulting
Copyright 2022 Morning Dough. All rights reserved.
POBox 1822, Kadima, 6092000, Israel
Amazon
,
Content Marketing
,
Digital Marketing
,
Ecommerce
,
Facebook
,
Google
,
LinkedIn
,
Meta
,
SEO
,
Social Media Marketing
,
TikTok