November 11, 2021

Together with our partners at @GrowthBlazers, we are excited to announce the Global Growth Accelerate Conference held virtually on December 7 – 9, 2021. Get a front-row seat to 50+ expert-led sessions in a variety of formats to encourage collaboration rather than one-to-many conversations.
This will be the can't miss event for founders, modern marketers, growth & product leaders who are looking to learn revenue-building strategies, master the latest growth tactics, and stay on top of the latest industry trends for the year ahead.
Grab Your Free Starter Pass Today
Good morning.
Today's roundup:
1) Google Search Console Tests Contact Form for Domain Verification & User Management Issues.
2) Snapchat and food delivery apps among most stressful apps.
For the past four months, Google has been overcounting mobile Page Experience data, the company said. This happened between June 29th and November 1st.
Google said that starting on November 1st, you should see the page experience report and performance report show accurate numbers going forward.
Understanding Google's Page Experience Update
4) Google News to return to Spain.
5) UK holiday 2021 spending is forecast to look more like 2019 than 2020.
6) Google: We Use Many Signals to Detect Guest Posts, It's Not Just Link Anchor Text.
7) 72% of mobile users who opened in-Stories games in app started playing.
8) Google Ads New Conversion Goals, Tag Assistant Conversion Support & New Explanations.
9) Google Kills Ranking for Google Doodles with Behind The Doodle Box.
10) Apple revenue up 29%, but chip shortages cost the company big money.
11) Born on Instagram: How a Houseplant Aficionado Launched London's First Cactus Boutique.
12) How much did 'Squid Game' help Netflix, inflated TV ad spending, and a single TV currency.
More insights to explore…
Measuring content ROI: How to make the case for a bigger budget in 2022.
How to Easily Create Quality TikTok Ads.
Google Shares Tips for Optimizing Job Postings.
The 9 Best Dropshipping Websites for Your Online Store.
Have an awesome day!
— Itay Paz
Indiana State Board of Nursing Phone Number
New Jersey Pharmacy License Verification
100 Winchester Circle, Los Gatos, California 95032-1815, United States
What Is the Capital City of Denmark?
Apple Card Customer Service Phone Number
Expedia Customer Service Phone Number
Unemployment Number Columbus Ohio
DMV Hogan Road Jacksonville Fl
Geico Fax Number for Cancellation
Board of Nursing NJ Phone Number
Contact Florida Department of Health
State Farm Roadside Assistance
Where Is American Airlines Headquarters?
NYS Department of Health Phone Number
Connecticut Department of Motor Vehicles
Progressive Insurance NAIC Number
Arizona Game and Fish Phone Number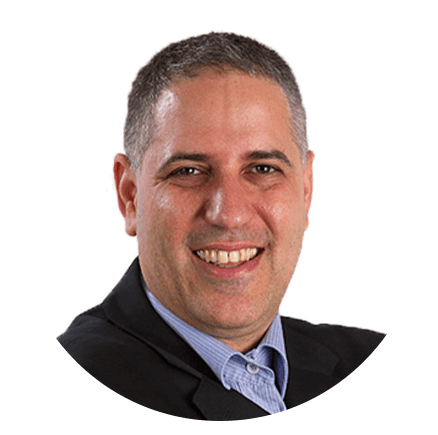 Itay Paz
Founder & CEO
Morning Dough
Follow Itay:
Twitter
/
Facebook
/
Linkedin
---
Advertise // Contact Us // Past Newsletters
Digital Marketing Consulting // Webinar Consulting
Copyright 2021 Morning Dough. All rights reserved.
POBox 1822, Kadima, 6092000, Israel
Amazon
,
Apple
,
Blogging
,
Content Marketing
,
Core Web Vitals
,
Digital Marketing
,
Ecommerce
,
Facebook
,
Google
,
LinkedIn
,
Online Shopping