November 15, 2021

Top Trending Products to Sell Online 2022
We've just updated our list of the top trending products to sell online in 2022 – check out the latest updated list!
Good morning.
Today's roundup:
1) Google Loses Antitrust Shopping Search $2.8B Fine But Wins iOS Tracking UK Case $4B Fine
It was a busy morning for Google in the European region; first losing its EU antitrust case for $2.8 billion for abusing search engine dominance by promoting its own shopping service. Then the UK Supreme Court dismissing the case against Google for allegedly tracking iOS Safari users without their consent for $4 billion.
2) Amazon & PayPal will accept Venmo payments starting in 2022.
3) Google Keyword Planner Tool gains year-over-year, 3-month change and trends data.
Checkout with Venmo – PayPal Smart Payment Button
In this video we give a brief overview of how the new Checkout with Venmo button works for sellers that have connected PayPal as their payment provider.
4) $72 billion spent on e-commerce in October, but shoppers report 2 billion out-of-stock messages: Adobe.
5) Meta: New Tools to Empower Community Builders in Facebook Groups.
6) Google Confirms Intrusive Interstitials Ding Will Apply to Desktop Sites.
7) 65% of mobile gamers order food through apps more often than before pandemic.
8) The Google November Spam Update May Have Legs.
9) Twitter will now let you pay to undo tweets and read ad-free news in the US.
10) Google: No Need for Legal Interstitials / Banners Requirements Guidelines.
11) What would Zuckerberg's Metaverse mean for eCommerce?
12) Yelp's new iOS home feed makes it easier to discover local restaurants.
More insights to explore…
State of Content Ops & Outsourcing Report 2021 — How Businesses Scale Content.
11 Legitimately Scary PPC Stats Every Advertiser Should Know.
Google's Reaction to Using significantLink Schema.
Have an awesome week!
— Itay Paz
Target Minneapolis Headquarters
Transcribing Affiliate Programs
What is performance marketing?
How to build a successful Amazon affiliate site?
Best affiliate marketing platforms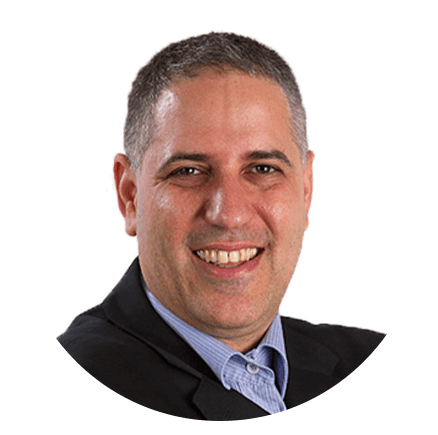 Itay Paz
Founder & CEO
Morning Dough
Follow Itay:
Twitter
/
Facebook
/
Linkedin
---
Advertise // Contact Us // Past Newsletters
Digital Marketing Consulting // Webinar Consulting
Copyright 2021 Morning Dough. All rights reserved.
POBox 1822, Kadima, 6092000, Israel
Amazon
,
Apple
,
Banners
,
Content Marketing
,
Core Web Vitals
,
Digital Marketing
,
Ecommerce
,
Facebook
,
Google
,
LinkedIn
,
PayPal