July 30, 2021

Good Morning.
Today's roundup:
1) Google launches free deals listings in search results.
Google has a new and free way for online retailers to list deals in search results.
Google is rolling out a new way for ecommerce stores to list deals in search results, which is currently free for all merchants.
The company reports people are looking for ways to save money even more than usual, with searches for "discount code" increasing 50% since last year.
Ahead of two major shopping seasons — back-to-school and winter holidays — Google is giving retailers in the United States more tools to reach deal-seeking customers.
2) Spotify partners with GIPHY to connect users with artists' music via GIFs.
3) Ride-sharing app downloads recover while food delivery is done in H1 2021.
4) Google: Keep redirects live for one year.
5) TikTok cuts out the middleman with Spark Ads sponsorship tool.
6) 45% of Business owners would rather divulge private photos and texts than deal with shipping issues.
7) Google Expands 'About This Result' with info on ranking factors.
8) Google's new 3-strike policy – the checks & balances.
9) Twitter Audio has entered the chat: How to use Twitter Spaces for your brand.
10) NEW optimized targeting in Google Ads: What you need to know.
11) Ecommerce in Canada has nearly doubled since 2019.
12) Verishop debuts social shopping experience with Snapchat.
13) Twitter reports strong Q2 results with revenue climbing 74% from a year ago.
14) Google's 5 best practices for optimizing deal pages.
15) Sustainability in Ecommerce: How to create more sustainable supply chains.
16) Google removes standalone Maximize conversions and Maximize conversion value strategies.
17) The top mobile apps in June by downloads and revenue.
18) Picking an ecommerce platform: WooCommerce or Shopify?
19) Google Ads forecasting: how to improve your ROAS with accurate projections.
20) Here's something that will Captcha your attention: Defender's new Google reCAPTCHA feature!
More insights to explore…
18 Reasons why your Google Ads suddenly stopped working.
How different generations use social media: A complete guide.
The ultimate SEO contract free template.
77 Copywriting Statistics: Data to crush your competitors.
How to create engaging video content that boosts your conversions.
6 tips to help make your Twitter Space a success.
Have an awesome weekend!
— Itay Paz
Heathrow Airport Contact Number
Customer Service Number for Walmart
Verizon Customer Service Number
Microsoft Human Resources Phone Number
Amazon Germany Corporate Office
What is the capital of Canada?
What Countries Border Thailand?
Home Depot Credit Card Phone Number
Texas State Federal School Code
How much is a fishing license in PA?
Pennsylvania Birth Certificate
Minnesota Department of Health Phone Number
McDonald's Human Resources Phone Number
Toyota Roadside Assistance Phone Number
Pennsylvania Unemployment Office
60000 a year is how much an hour?
Massachusetts Registry of Motor Vehicles
New Jersey Driver's License Renewal
Santa Barbara is in What County?
United Airlines Lost and Found
Spirit Airlines Customer Service Number
BMO Harris Bank Headquarters Address
New York State of Health Phone Number
Is Weed Legal in Gatlinburg TN?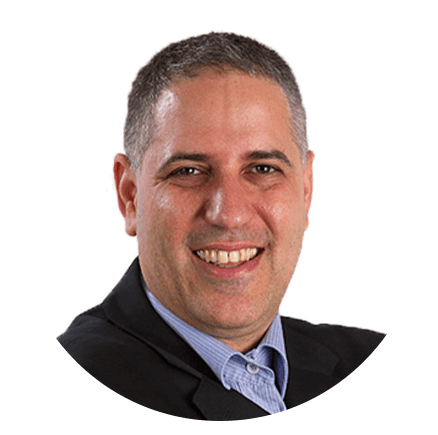 Itay Paz
Founder & CEO
Morning Dough
Follow Itay:
Twitter
/
Facebook
/
Linkedin
---
Advertise // Contact Us // Past Newsletters
Digital Marketing Consulting // Webinar Consulting
Copyright 2021 Morning Dough. All rights reserved.
POBox 1822, Kadima, 6092000, Israel