April 27, 2022

Good morning.
Today's roundup:
1) Microsoft Advertising extends RSA migration deadline by 60 days.
2) Instagram Product Tags Are Now Available to All Users in the US.
3) Beware: Google Business Profile Messaging Spam & Scam Attempts.
There are scam and spam attempts being conducted through the Google Business Profile messaging platform. This is a tactic of someone looking to hire you for a service but they ask if you take credit card or other online payments. The trick is, they then ask you to front them the money and pay you via credit card, which obviously fails.
4) Amazon Finally Tops Walmart in Consumer Retail Spend.
5) Google SpamBrain: AI-based spam prevention system launched in 2018.
6) Google Search on desktop tests redesign that puts Images, Video, and more to the left.
7) Snapchat Adds 13 Million More Users in Q1, Sees Steady Increase in Revenue.
8) Meta Adds Fundraising Features to Instagram Reels.
9) There will be 4.55 billion internet users worldwide this year, but growth is slowing.
10) Larger Google Search Ranking Algorithm Update on April 20th & 21st.
11) Meta's grand plans for WhatsApp business payments in Brazil have stalled.
12) Google gives Europe a 'reject all' button for tracking cookies after fines from watchdogs.
More insights to explore…
Clubhouse set the pace in social audio, but is it keeping up with its rivals?
LinkedIn: How Secureworks Converted 400% More Leads with LinkedIn Lead Gen Forms.
Have an awesome weekend!
— Itay Paz
Barclays Employment Verification
Microsoft Employment Verification
Charter Communications Employment Verification
7 Eleven Employment Verification
TJX Employment Verification Phone Number
DeLaval Employment Verification
World Wildlife Fund Employment Verification
Johnson Memorial Hospital Employment Verification
Upper Iowa University Employment Verification
Walmart Corporate Phone Number
American Home Shield Corporate Office
American Airlines Corporate Office
Verizon Wireless Corporate Office
Enterprise Corporate Phone Number
BMO Harris Bank Corporate Office
Digital Marketing Trends & Predictions
Test Website on Different Screen Resolutions, Devices & Sizes
Ategrity Specialty Insurance NAIC
Clear Spring Property and Casualty Company NAIC
Covington Specialty Insurance Company NAIC
Nautilus Insurance Company NAIC Number
American Freedom Insurance Company NAIC
Kinsale Insurance Company NAIC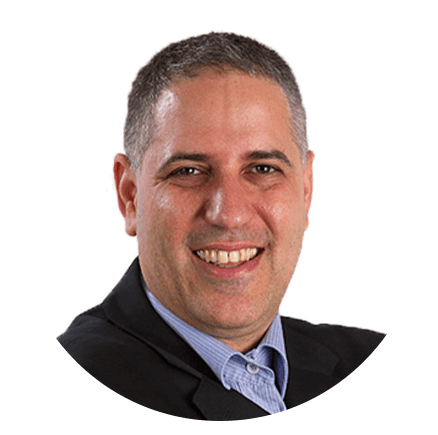 Itay Paz
Founder & CEO
Morning Dough
Follow Itay:
Twitter
/
Facebook
/
Linkedin
---
Advertise // Contact Us // Past Newsletters
Digital Marketing Tools // Digital Marketing Podcasts
Digital Marketing Terms // Digital Marketing Salary
Digital Marketing Consulting // Webinar Consulting
Copyright 2022 Morning Dough. All rights reserved.
POBox 1822, Kadima, 6092000, Israel
Amazon
,
Content Marketing
,
Digital Marketing
,
Ecommerce
,
Facebook
,
Google
,
Google Business Profiles
,
Instagram
,
LinkedIn
,
Meta
,
SEO