October 30, 2023

Good morning.
Today's roundup:
1) Google's ad sales growth accelerated in 3Q, but investors are unimpressed with the performance.
2) Google: Cumulative Layout Shift Not The Reason For Sudden Ranking Drops.
Google has a new ad format called AR beauty ads. In Google Shopping ads you can now add the "try-on experience" in place of the search ad's product image. "With AR beauty ads, brands have a new way to promote their lip and eye products (with foundation coming soon)," Google said.
4) Snap revenue up 5% on stronger digital ad market.
5) Microsoft relaunches pubCenter, its Google AdSense alternative.
6) SGE Responses Continue To Shrink In Google Search Results.
7) YouTube Expands Creator Monetization Options to More Regions.
8) Google Chrome's new IP Protection will hide users' IP addresses.
9) TikTok is testing 15-minute uploads with select users.
10) LinkedIn Reports 'Record Levels' of Engagement With 985M Members.
11) Google About This Image Now Live Recency Of Image, AI Details & More.
12) Google AdSense Vignettes Ads New Frequency Controls.
More insights to explore…
Google Ads API Version 15 Now Available.
Study (pdf): Blogs appear most often in top Google positions.
How to improve PPC campaign performance: A checklist.
Have an awesome week!
— Itay Paz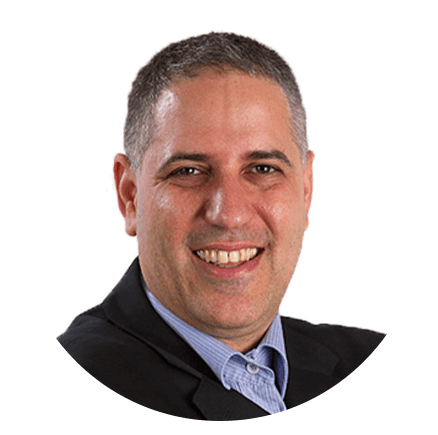 Itay Paz
Founder & CEO
Morning Dough
Follow Itay:
Twitter
/
Facebook
/
Linkedin
---
Advertise // Contact Us // Past Newsletters
Digital Marketing Tools // Digital Marketing Podcasts
Digital Marketing Terms // Digital Marketing Salary
Digital Marketing Consulting // Webinar Consulting
Copyright 2022 Morning Dough. All rights reserved.
POBox 1822, Kadima, 6092000, Israel
Missouri Board of Pharmacy License Verification
Book Appointment with Regions Bank
Montana Board of Pharmacy Verify a License
Change Address on License Oklahoma
Wyoming Physical Therapy License Lookup
Schedule an Appointment for Drivers License at Arizona DMV
Bar Association Lookup Massachusetts
Bar Association Find a Lawyer Ohio
DPOR Virginia Contractor Check
John Wayne Airport Parking Fee
MN Insurance Producer License Lookup
Board of Pharmacy of New Jersey
Hawaii DMV Appointment Honolulu
Ohio Board of Nursing Phone Number
TLC Inspection Appointment Uber
New Hampshire Board of Barbering Cosmetology and Esthetics
Kaiser Permanente Physical Therapy Appointment
Apply for Honda Roadside Assistance
STATES LICENSES VERIFICATION, LOOKUP OR SEARCH
Wisconsin Custom License Plate
Handicap Parking Permit Oregon
California Department of Food and Agriculture
Pharmacist License Verification Florida
Montana Disabled Veteran License Plate
LICENSE VERIFICATION, LOOKUP OR SEARCH
CDA DMV Vehicle Registration Appointment
Make an Appointment for Amazon Delivery
New Mexico Traffic Ticket Search
Eagan Drivers Test Appointment
Teacher Certification Verification Tennessee
New York Psychologist License Lookup
St. Louis Lambert International Airport Parking
Replacement Drivers License Tennessee
State Dental License Verification Idaho
Wisconsin Medical License Verification to Another State
NURSING LICENSE LOOKUP, VERIFICATION & SEARCH
Idaho DMV Written Test Appointment
CA Insurance Producer License Lookup
Idaho Secretary of State LLC Search
Wells Fargo Las Vegas Appointment
Connecticut State Department of Consumer Protection License Verification
Amazon
,
Content Marketing
,
Digital Marketing
,
Ecommerce
,
Facebook
,
Google
,
LinkedIn
,
Meta
,
SEO
,
Social Media Marketing
,
TikTok