September 12, 2022

If you're looking to expand your digital marketing skills, you may have searched for "online marketing courses". If you have, then you 'll know there are nearly 3 billion results, which makes it even harder to know where to start!
It's true, there are loads of online digital marketing courses for just about every niche, tool and skillset. But when it comes to native advertising, there is only one: Outbrain Academy.
Good morning.
Today's roundup:
1) Ireland's privacy watchdog fines Meta $400M for mishandling children's user data.
2) Judge denies Elon Musk's attempt to delay Twitter trial.
Google Ads has stopped supporting the top content bid adjustments and in October 2022 will migrate campaigns using content bid adjustments to automatically default to 0%.
4) US out-of-home ad spend nears $8 billion.
5) Twitter Will Now Let You Schedule Up to 10 Spaces Broadcasts at a Time.
6) Updates to YouTube Masthead (Ad Requirements) (September 2022).
7) Meta considers launch of subscription service for its apps.
8) Google: Crawl Rate Spikes Not a Sign Of The Helpful Content Update Rollout.
9) LinkedIn Announces 'Talent Connect' 2022 Conference.
10) Google Business Profile Photos with Timestamp of Photo.
11) How Apple plans to grow its advertising business.
12) Google Tests New Format for SEO Office Hours – Do You Like It?
More insights to explore…
Shipping rates are still falling, in another sign that a global recession may be coming.
Google: Helpful Content Signal May Get Stronger with Next Core Update.
Amazon Prime Day 2022 Recap: Which Products and Content Categories Came out on Top?
Have an awesome week!
— Itay Paz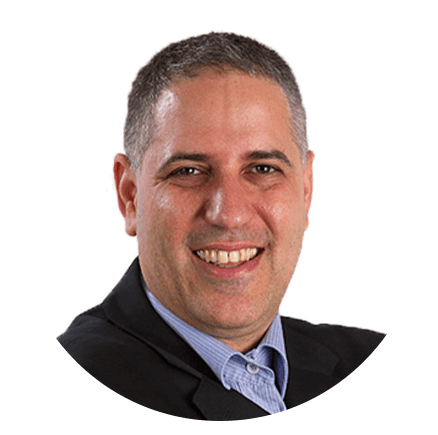 Itay Paz
Founder & CEO
Morning Dough
Follow Itay:
Twitter
/
Facebook
/
Linkedin
---
Advertise // Contact Us // Past Newsletters
Digital Marketing Tools // Digital Marketing Podcasts
Digital Marketing Terms // Digital Marketing Salary
Digital Marketing Consulting // Webinar Consulting
Copyright 2022 Morning Dough. All rights reserved.
POBox 1822, Kadima, 6092000, Israel
Amazon
,
Content Marketing
,
Digital Marketing
,
Ecommerce
,
Facebook
,
Google
,
LinkedIn
,
Meta
,
SEO
,
Social Media Marketing
,
TikTok