June 10, 2022

Good morning.
Today's roundup:
1) Amazon to shut down Kindle store in China.
2) Twitter Experiments with New Ways to Enable Custom Algorithm Controls.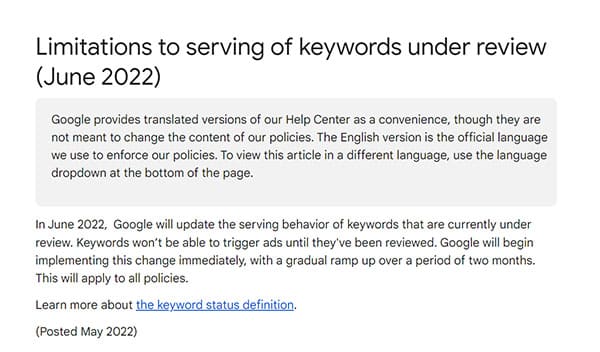 Google updated its Google Ads policy saying that keywords won't be able to trigger ads until they've been reviewed. This is effective immediately and will be fully ramped up and enforced within a two months period.
4) TikTok is testing a 'clear mode' for a distraction-free scrolling experience.
5) Google Doesn't Have Advice on When to Use Subdomains For YMYL Content.
6) Inlinks Launches New Keyword & Topic Research Tool.
7) eBay launches its first collection of NFTs in partnership with web3 platform OneOf.
8) Digital audio revenues up 500%, reports AOP and Deloitte.
9) Google Video on Why Search Console Graphs Fluctuate.
10) Chasing TikTok, Meta rolls out new Reels features and expands Instagram Reels to 90 seconds.
11) Canadian government slams Tim Hortons for using its app to spy on customers.
12) Google: YouTube advertisers, focus on these 4 key drivers of ROI.
More insights to explore…
The State of Content Management 2022.
7 TikTok Stats Show Impact of Combining Paid & Organic Content.
"North America now accounts for more than 50% of sales": How one UK publisher expanded across the pond.
Have an awesome weekend!
— Itay Paz
Minnesota Board of Medical Practice
Massachusetts Board of Registration in Medicine
Michigan Department of Licensing and Regulatory Affairs
Indiana Professional Licensing Agency
Missouri Division of Professional Registration
Washington DC Nurse Aide registry
New Hampshire Nurse Aide Registry
New Mexico Nurse Aide Registry
Puerto Rico Nurse Aide Registry
Rhode Island Nurse Aide Registry
Virgin Islands Nurse Aide Registry
Washington Nurse Aide Registry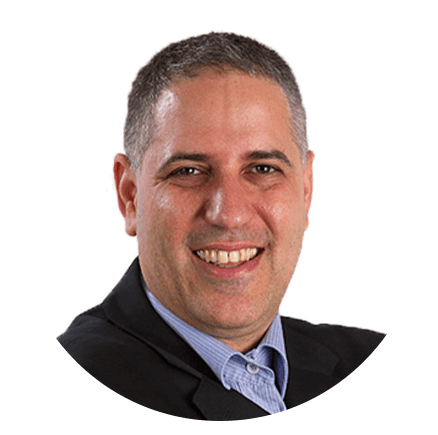 Itay Paz
Founder & CEO
Morning Dough
Follow Itay:
Twitter
/
Facebook
/
Linkedin
---
Advertise // Contact Us // Past Newsletters
Digital Marketing Tools // Digital Marketing Podcasts
Digital Marketing Terms // Digital Marketing Salary
Digital Marketing Consulting // Webinar Consulting
Copyright 2022 Morning Dough. All rights reserved.
POBox 1822, Kadima, 6092000, Israel
Amazon
,
Content Marketing
,
Digital Marketing
,
Ebay
,
Ecommerce
,
Facebook
,
Google
,
Google Ads
,
Kindle
,
LinkedIn
,
NTFs